Scuba is your Southland Credit Union Bot Assistant!
Who is Scuba?
Scuba is an AI (artificial intelligence) powered bot assistant who can answer your credit union questions and help you find the information you're looking for on our website. Scuba stands for, "Southland Credit Union Bot Assistant."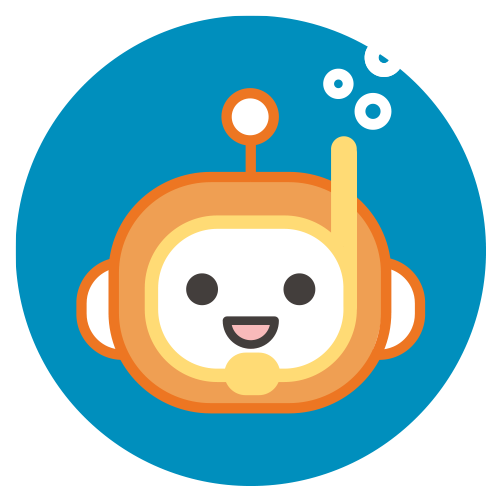 What can Scuba help you with?
Ask Scuba a question and he'll do a deep dive to find the answer for you. The more you use Scuba, the more he learns. Here are a few of the ways Scuba can help:
Provide information about our Checking, Savings and Loan accounts
How to join the credit union
Finding your nearest branch or ATM
How to contact Southland
How to transfer money
Help with lost or stolen cards
Help logging in to Online Banking
How to dispute a transaction
How to add or remove a joint account owner or beneficiary
How to place a stop payment
How to set up your digital wallet
And so much more!
Scuba FAQs
What does Scuba stand for?
Scuba stands for, "Southland Credit Union Bot Assistant."
Why did Southland choose to offer an AI bot?
Southland is always looking for ways to add more layers of service to our Member experience. Scuba is available on our website for Members to use 24/7, and is here to help Members get instant answers to common questions.
Is Scuba secure?
Your interactions with Scuba are anonymous, and are not shared. However, it's not necessary to share your account information with Scuba, so please do not share sensitive information like card number, password, PIN, account number, or date of birth during the conversation. This is an automated inquiry system and Member-specific information is not required.
When is Scuba available?
Scuba is available 24/7.
Is Scuba available on mobile devices?
Yes! You can use Scuba with your mobile browser at SouthlandCU.org.
Where can I find Scuba?
You can find Scuba on the homepage at SouthlandCU.org at the bottom right corner of the page. Click on his icon to start a chat.
Can Scuba refer me to a live Member service representative?
You can ask Scuba to "contact" or "call" Southland and Scuba will provide the ways in which you can get in touch with us.