Check Services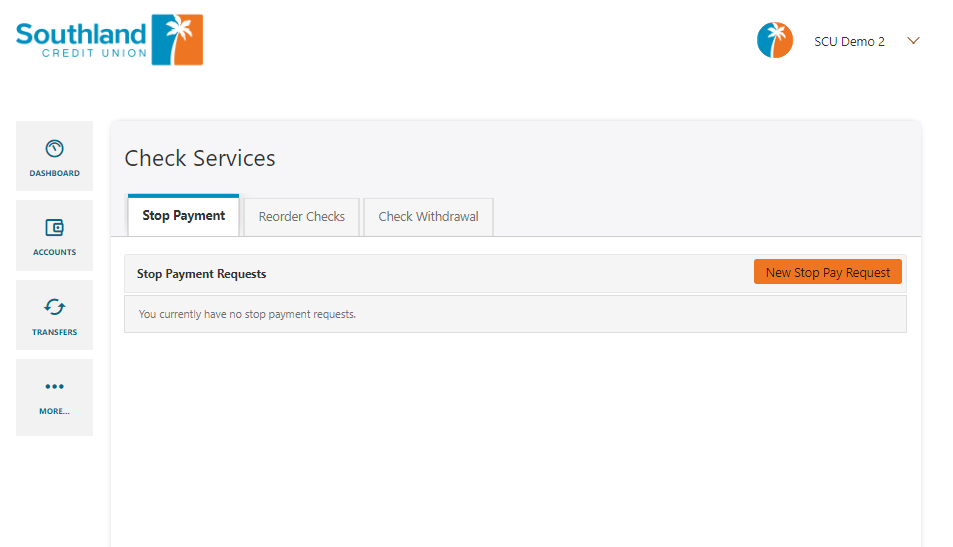 Stop Payment
Check stop payment requests are free in Digital Banking! Simply enter your check information to process a stop payment. You'll also be able to view your past stop payment requests in the Check Services widget.
Reorder Checks
Order checks in Digital Banking in the Check Services widget. Clicking "Order Checks" will immediately re-direct you to a Harland Clarke website, where you can make your check selection. Your account and mailing information will pre-populate in your order.
Check Withdrawal
Process a Check Withdrawal in Digital Banking inside the Check Services widget. Select an account and an amount you wish to withdrawal. Requested checks are mailed to you directly.
📱 Mobile App Experience: Check withdrawal is not available on mobile.