Quick Apply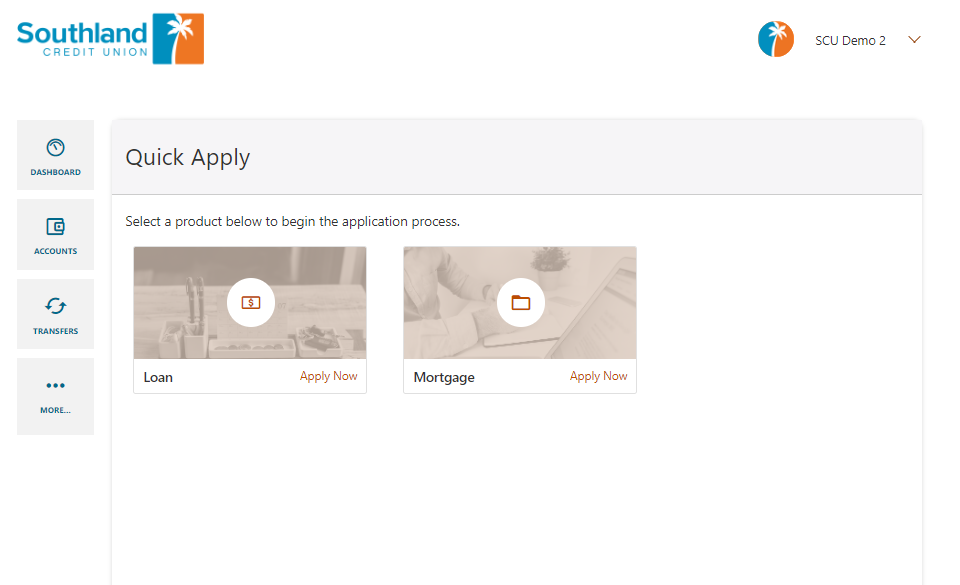 Apply for a loan in the Quick Apply widget. Choose the loan option to apply for an auto loan, credit card, personal loan, or HELOC. Choose the mortgage option to begin a mortgage application.
Overdraft Protection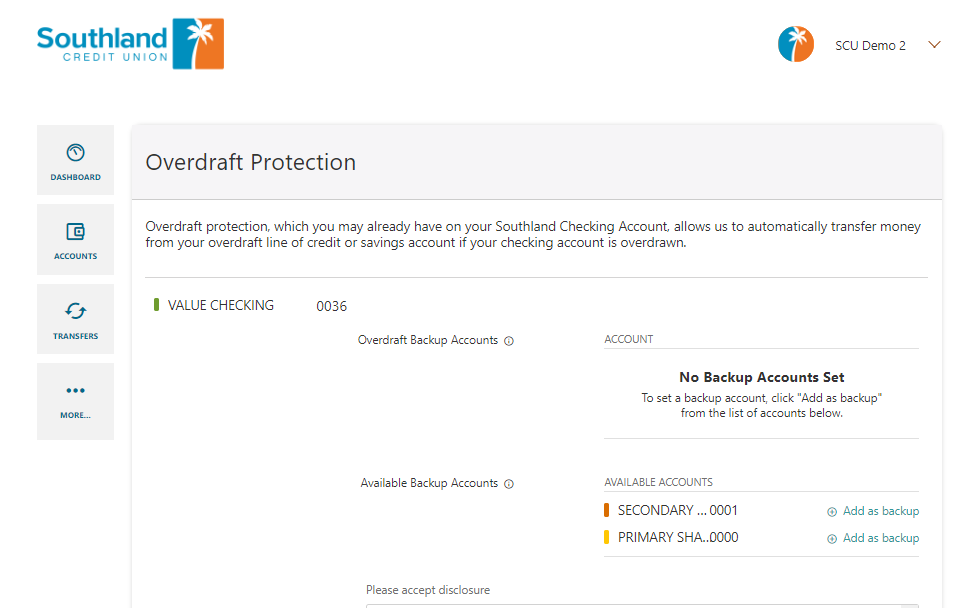 In the Overdraft Protection widget, you can designate your overdraft backup account(s) for your eligible checking accounts. You may select a savings account and/or Overdraft Line of Credit as your backup accounts.
Courtesy Pay
Accounts eligible for Courtesy Pay will be listed in the Courtesy Pay widget. If you have eligible accounts, you may opt-in or opt-out of Courtesy Pay here. Please review the disclosure available in the Courtesy Pay widget for details on when and how Courtesy Pay is applied and the associated fee.