Skip-a-Pay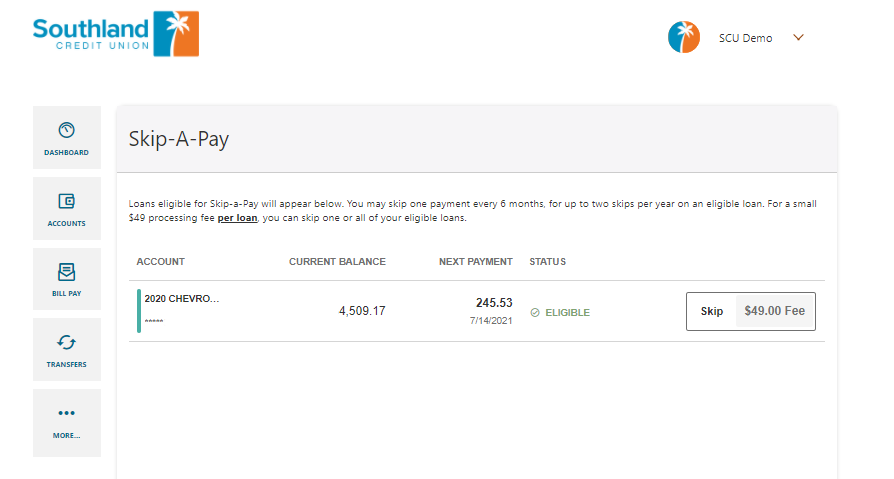 Skip-a-Pay is now a self-service feature! Southland is replacing the twice-per-year mail and email notification opt-in process with year-round Skip-a-Pay.
You may skip one payment every six months, and a total of two skips per year. For a small $49 processing fee per loan, you may skip payments for one or all of your eligible loans.
To perform a skip on one of your loan payments, navigate to the Skip-a-Pay page in Digital Banking. Click the Skip button next to an eligible loan. Complete the short form to select a funding account for your fee, and then click submit. You must fund your Skip-a-Pay fee from a Southland account.
Why don't I see any eligible loans for Skip-a-Pay?
There may be a variety of reasons why your loan may not be eligible for Skip-a-Pay. Recently established loans, loans that are not current on payments, loans in deferral or open-ended loans are not eligible. Skip-a-Pay eligibility is automatically updated in Digital Banking, so you may continue to check the Skip-a-Pay widget to view any eligible loans.