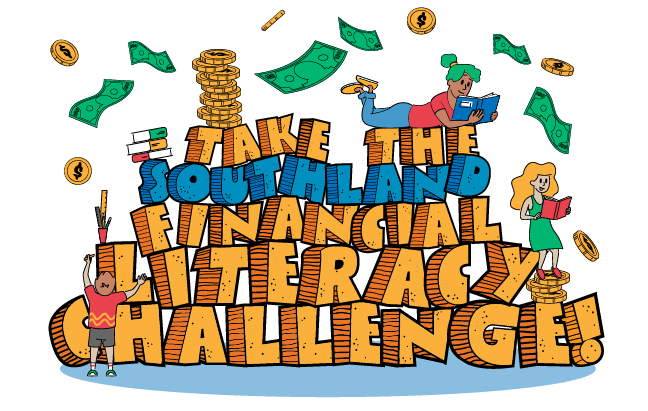 Take the Southland Credit Union Financial Literacy Challenge!

Southland Jr. Save and Win
April 1 through June 30
Kids and parents: Open a Southland Jr. Savers account with a minimum deposit of $5, OR make a deposit of $5 or more in an existing Southland Jr. Savers account, and you'll be automatically entered to WIN one of 20 $100 prizes or a grand prize of $1,000!

Financial Literacy Bee
April 1 through April 15
The Financial Literacy Bee is now closed! Winners to be announced in May.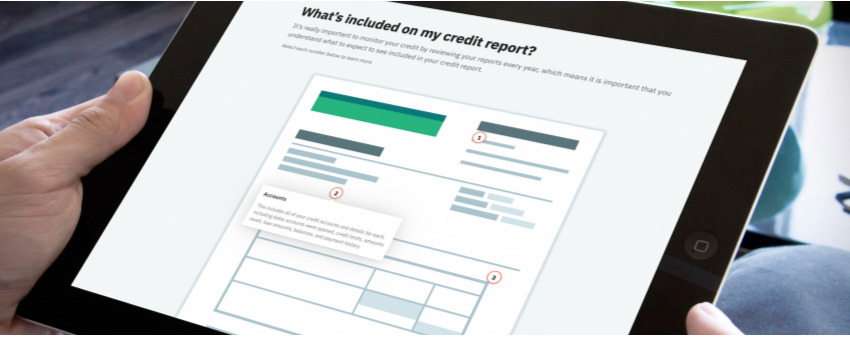 Achieve Financial Education
April 1 through June 30
Adults: Register for your free Achieve Financial Education Account and complete at least one financial course playlist. Any Southland Member who registers and completes at least one course by June 30 will be entered to WIN a $100 gift card!
April 1 is Financial Literacy Month
In 2004, the month of April was declared Financial Literacy Month by the United States Congress. The following year, Congress passed a bill calling on the Federal Government, State Governments, localities, schools, nonprofit organizations, businesses and the people of the United States to observe Financial Literacy Month with programs and activities to support financial wellness.
Why is Financial Literacy so important?
Americans are feeling financial stress now more than ever. According to a survey conducted by the National Endowment for Financial Education® (NEFE), the COVID-19 crisis is causing personal financial stress for nearly nine out of 10 Americans. But that's not the whole story. People have been feeling stressed about money for long before the Coronavirus outbreak. The 2019 John Hancock Financial Stress Survey found that working adults were losing confidence in their ability to make financial decisions. A majority of survey respondents, over 70%, were worried about having financial difficulties. In fact, when we surveyed a group of Southland Credit Union Members last year, many of you responded with an interest in financial advice and education.
Many studies indicate that financial literacy is the key to reducing money stress. It's simple – improving money knowledge will help you make more informed financial decisions.
For our youth, financial education couldn't be more important. Students who have a solid foundation of financial education are more likely to complete college. And, students who understand money basics are in a better position to manage debt, develop efficient budgets, and save for retirement.
Financial Literacy for all
Southland has financial education resources for Members at any age.
Ages 2-12: Southland Jr. App
Southland Jr. is a free financial education mobile app for children and their parents! Learn to set savings goals and learn money concepts through fun and interactive games. Download Southland Jr. on the Apple App Store or Google Play Store.
Ages 6-18: EVERFI Family Portal
Access free, on-demand financial courses for K-12 students in the Family Portal! For the remainder of the school year, parents and students have free access to a library of 20+ digital courses, including financial education and more. Families can access 100+ free game-based lessons by registering with a school name.
Ages 15-35: It's a Money Thing
Who says financial education has to be serious and boring? Join Jen on her journey as she learns everything there is to know about money. Check out our growing video and lesson library here.
Ages 18+: Achieve Financial Education
The Achieve Financial Education program is an on-demand, personalized program to help equip you with the critical knowledge and skills you need to make the financial decisions that are best for you. Make your own personalized playlist or choose one of the nine course topics to get started. Create an account to track your progress and become eligible for incentives.