Southland Associate Runs Charity Organization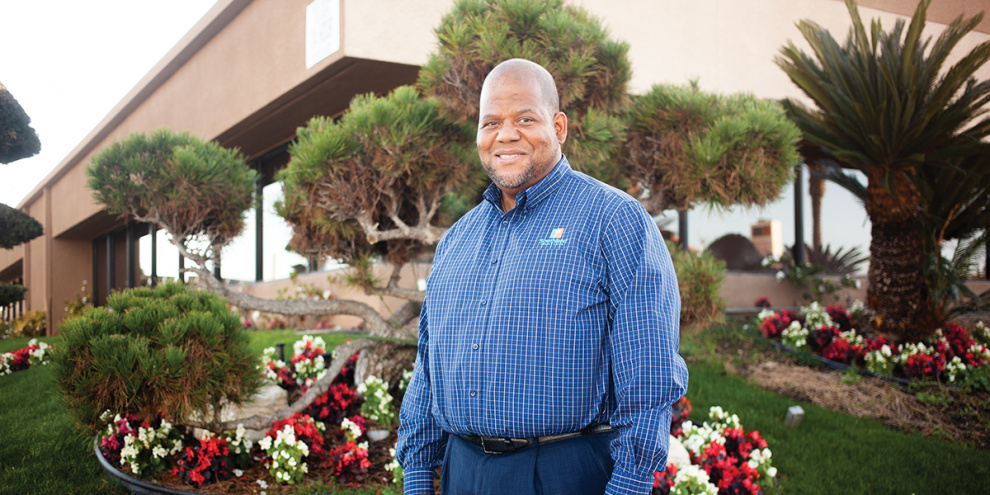 The last Saturday of every month at 2 p.m. sharp, Associate Shannon Stewart and volunteers gather at the Lakewood Family YMCA, a branch of the YMCA of Greater Long Beach.
Sometimes it takes an hour – other days when more volunteers show up it could be around 40 minutes – but in that short time, Helping Hands Giving Hope produces around 200 bags to distribute to homeless communities and individuals. Each bag contains water, a snack, a pair of socks, toothpaste, a toothbrush, hand sanitizer and lip balm.
"You can't escape kindness, no matter what you are facing," Shannon says. "It doesn't take energy to be kind to people."
His organization, Helping Hands Giving Hope, started in 2015 with the first official Blessing Bags event – an activity inspired by his son's school. That very first year, Shannon's family gathered at his son's Taekwondo studio in Lakewood and put together 150 bags.
They have since moved the event to Lakewood Family YMCA, and in 2018 Shannon, his family and local volunteers produced 2,000 bags. In addition to the regular monthly Blessing Bags event, Helping Hands Giving Hope organizes food drives during Thanksgiving, toy drives for Christmas and even school supply drives for back-to-school season.
"We are a needs-based organization," he said. "If there's a need, we should do our best to fill it."
Shannon grew up and still lives in the Compton and Long Beach area. He first started doing community work with his uncle, who ran a prison ministry organization in 2004.
Shannon wanted to step in to help manage his uncle's organization. He did a lot of work in prison youth camps and took to the streets to do missions.

"Growing up in Compton, I had that background of being around and seeing that kind of stuff," he said. "It was a perfect segue into giving back."
Helping Hands Giving Hope was the result of a layoff, Shannon said. After about three months, 200 job applications and 50 interviews, he decided to take things into his own hands. With help from his wife Amber, they started the organization, and it has grown ever since.
"If you ever told me in 2015 that we would be doing a lot of the stuff we do now, I wouldn't have believed it," he said. "It's come so far."
Shannon said that anybody in the local area is welcome to volunteer with Helping Hands Giving Hope. The organization does not have a website, but they post about upcoming events on social media. Its Facebook page can be found at Facebook.com/HelpingHandsGivingHope and its Instagram username is @helpinghandsgivinghope.
When it comes to giving advice to individuals who want to get involved in their community but aren't sure how to, Shannon has two words: "Just act."
"A lot of times, we have paralysis by analysis," he added. "People may say, 'I can't do this; I can't do that.' Just do something. You just need to do something; whatever you can do, whatever you have the desire to do, do that!"
Shannon wants to #CUSmile!
How does Helping Hands Giving Hope make you smile?
"Knowing that people's lives are changed. Life for me is about impact versus influence. I believe that influence is a byproduct of impact. I feel like if I impact enough people's lives, I will eventually have influence."
As an associate at Southland Credit Union, how do you make Members smile?
"You don't know how a kind word, smile or opening the door for people at 9 a.m. will affect them. The highlight of my day is opening the door and saying hello to people, high-fiving them."
How does working at Southland Credit Union inspire your community involvement?
"Seeing Associates and coworkers who are involved in their communities and who want to do more, that inspires me. And when Southland is stepping out and doing things like becoming the Official Credit Union of Long Beach State Athletics, when you see the credit union actively involved, that is also very inspiring."