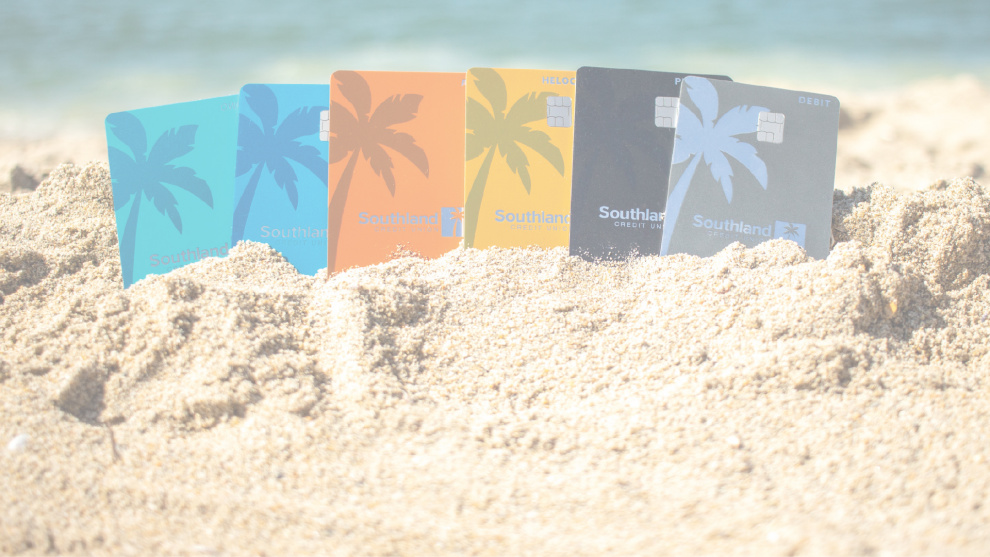 Southland's new Platinum Cash Rewards card will not only include our existing ScoreCard Rewards program, but it will also feature the added benefit of cashback rewards.
With ScoreCard Rewards, Members earn one point per every dollar spent on everyday purchases. Points can be redeemed for merchandise from brands including Apple, Dyson and Sony. Points can also be redeemed for travel arrangements, including airfare, cruises, hotels, car rentals, vacation packages and more.
The new Platinum Cash Rewards card will feature both merchandise and travel rewards from the standard ScoreCard Rewards program, plus the option to redeem your points for cash.
Cashback rewards work the same as ScoreCard Rewards. Platinum Cash Rewards cardholders can login to their accounts and redeem points for set amounts of cash transferred to a Southland deposit account via ACH transfer.
The card will also feature 0% APR* on purchases and balance transfers the first 12 months. Lending criteria will be applied for approval of a Platinum Cash Rewards card.
Platinum Cash Rewards
The new Southland Platinum Cash Rewards credit cards come in a chic black. Members can use points earned from purchases towards merchandise or set amounts of cash online via the ScoreCard Rewards program.
Stay tuned for announcements on
SouthlandCU.org regarding the launch date of the new cards as well as details on the new Smart and Platinum Cash Rewards programs.
*APR=Annual Percentage Rate as of 12-20-19. 0% introductory APR for 12 months, based on your creditworthiness, available on Platinum cards only. Not every applicant approved for the Platinum card will qualify for the intro rate. After that, your APR will be 10.49%-13.49%. This APR will vary with the market based on the Prime Rate of 4.75% plus a margin. Classic cards APR of 16.49%-18.49% based on your creditworthiness and will vary with the market based on the Prime Rate. Balance transfer, cash advance, foreign transaction, and other fees may apply. Terms, features, programs, and conditions subject to change. Minimum monthly payment is 3% of the account balance or $15. Visa's Zero Liability Policy is our guarantee that you won't be held responsible for unauthorized charges made with your account or account information. You're protected if your Visa credit or debit card is lost, stolen or fraudulently used, online or offline. See Visa Credit Card Agreement at SouthlandCU.org for complete details. Program conditions and restrictions may apply.
Popular News
Featured News
Categories