Meet Your Southland Long Beach Branch Manager!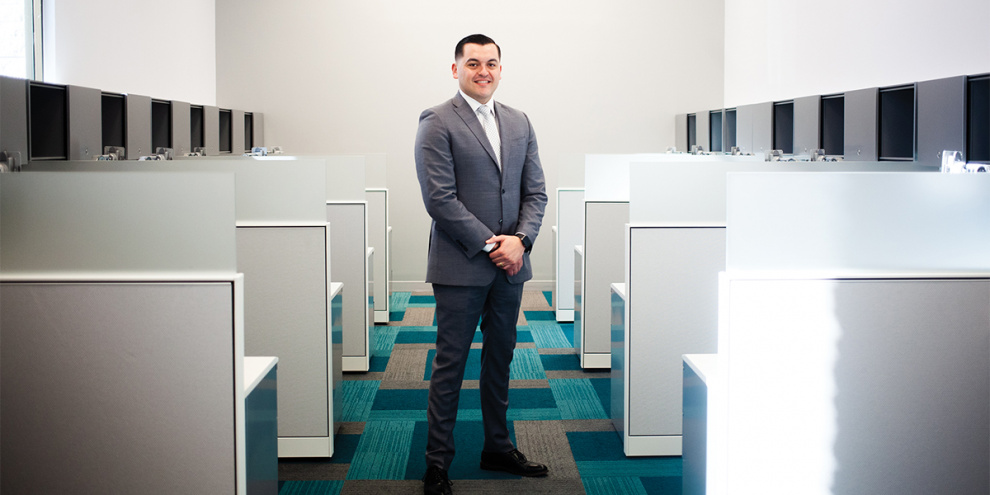 Herman Lopez was born and raised in Long Beach and has been with Southland for six years, most recently working as Assistant Manager in our Downey location.
It was only natural for him to be named Branch Manager at the credit union's new location in his hometown.
When talks began about a new branch opening in Long Beach, Herman knew he wanted to be involved. "It was something I wanted to be a part of, in whatever capacity," he said.
Now that the new branch at 2250 N. Bellflower Blvd. has opened, he can finally bring his vision of engaging the city's young, driven demographic to life.
"A lot of the youth right now are educated and involved in their finances," he said. "They are coming in and asking, 'What does a credit union have to offer?' We are going to let them know what that is."
With the location just down the street from Cal State Long Beach, and with Southland's recent partnership as the official credit union of Long Beach State Athletics, it will be the perfect opportunity to get young adults involved. "It will be about letting them know what we can do for them so they can feel confident moving from big banks to credit unions," he added.
And while several big banks are within walking distance of the new Southland location, Herman said he looks forward to working with them. Often times credit unions can offer services that banks can't, which could lead some Members to work with Southland while staying with their current bank, he said.
Something Herman said he is really looking forward to is working within the Long Beach community.
"I love everything about Long Beach," he said. "It has a very laid-back scene, but everyone is looking to succeed. Everyone you talk to, they have a plan or a goal or idea."
In addition to working with younger Members and engaging the Long Beach community, Herman hopes that the new role will let his personality shine.
"I'm a very caring person. It doesn't matter if I'm helping someone with the simplest transaction or something that's more complex," he said, "I want my Members and staff to know I care, that's my main objective."
Popular News
Featured News
Categories