Southland ebranch Includes Money Manager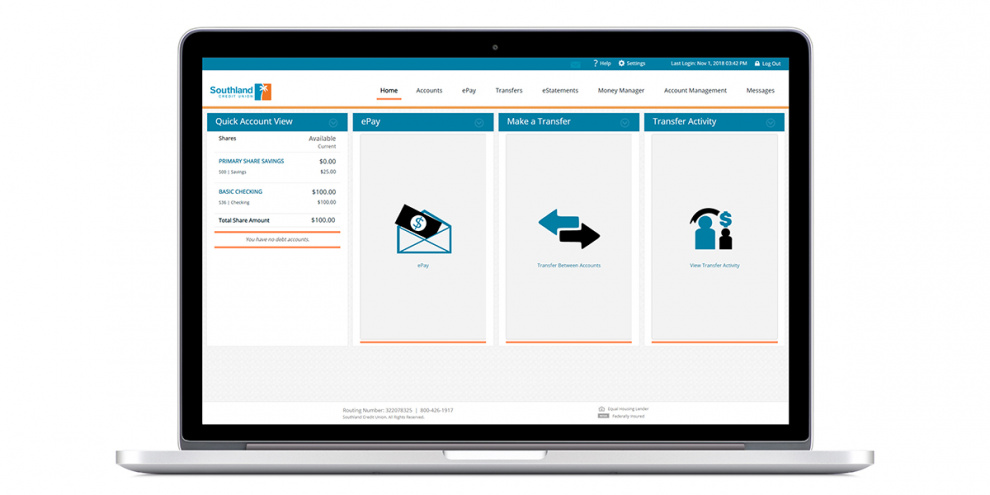 Online and mobile banking can do so much more than simply showing you your balances and transactions.
If you're looking for an easy budgeting tool, or if you just want to gain more insight into your spending habits, give Money Manager a try.
There are several helpful tools in Money Manager, which can be launched in the Southland mobile app or in your web browser with online banking.
On the Money Manager overview page, you'll see your top expenses and balances as well as your deposit account monthly balances over time. The overview page also includes tables for your income, expenses and cash flow.
There is no setup required to view these basic tools.
If you would like to set up custom savings goals, head over to the Savings Goals Management page. There you can create new savings goals and track your progress from the Money Manager Overview.
For help with budget planning, you can use standard spending categories already available to you in the tool, or you can create your own custom categories for your expenses or income. Then you can set a desired budget per category and track your spending.
By tracking your spending with Money Manager, you may be able to find new ways you can save money.