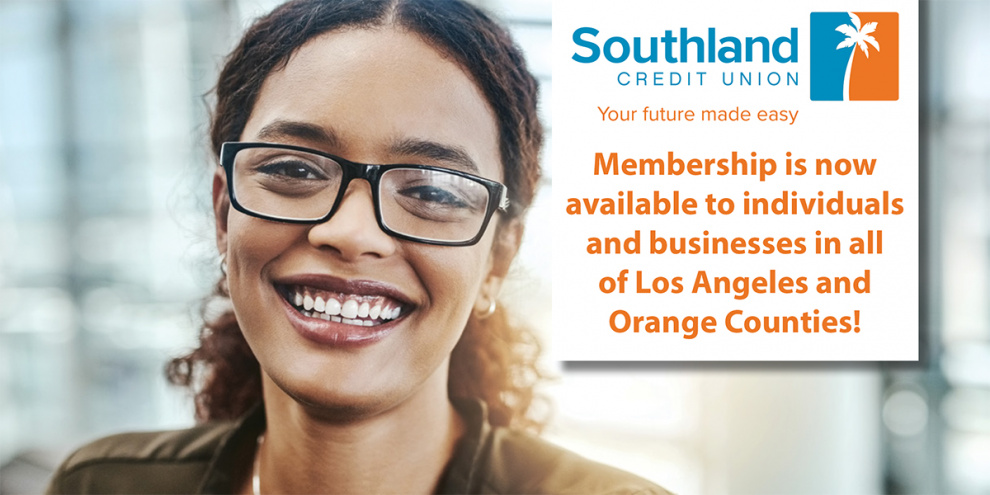 As a business organization, you are always looking for new ways to bring benefits to your company and its employees. Consider offering your employees membership at Southland Credit Union because it is a great way to show your employees you care about them and their financial well-being. It costs you nothing to provide and gives your employees the opportunity to get lower rates on loans and higher dividends on savings.
When you partner with Southland, you'll gain valuable benefits and a trusted partner. We are here to provide the following free services and help you introduce these new benefits to your employees: onsite employee orientations, lunch & learns, financial workshops, membership materials, employee incentives, health and benefit fair participation, paycheck stuffers and posters, and financial consultations.
In addition to the over 300 Select Employer Groups that Southland serves, membership is also available to individuals and businesses in all of Los Angeles and Orange Counties.
Join us and experience the Southland Credit Union difference! Call Rebecca Byrum (LA and Santa Monica area) at 562.841.0145 or Susie Newberry (Orange County, Harbor and South Bay area) at 714.614.3091. We look forward to serving all your financial needs!
Popular News
Featured News
Categories