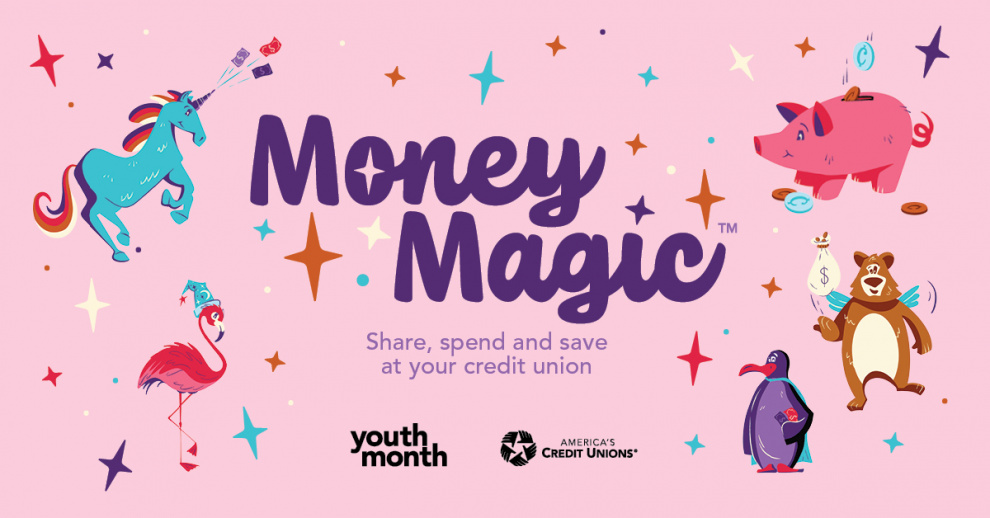 We're celebrating our Southland Jr. Savers during National Credit Union Youth Month!
Youth Month serves to encourage kids to develop healthy saving habits by making savings fun and exciting. The theme of this month is "Money Magic! Share, Spend and Save at Your Credit Union" and is represented by 5 fun concepts and characters:
Save, represented by a piggy bank pig named Penelope (Penny for short) who is always dreaming of the future
Spend, represented by a flamingo named Pinky who seizes the day and celebrates life by treating themselves from time to time.
Share, represented by a unicorn named Hope who spreads joy by helping others.
Invest, represented by a bear named Benny who thinks about their future and invests at their credit union.
Budget, represented by a penguin named Prudence who pays their bills and keeps a fine spreadsheet of needed expenses.
Download a free coloring page featuring these characters here!
Parents, this is a great month to engage your kids in financial education. Teaching your kids about money is a valuable and ongoing lesson that should start much earlier than you might think. Studies show that starting with simple coin identification games at age two or three can get your child started on the path to basic money comprehension.
Southland is here to help with some totally awesome, free tools to engage your kids with financial skills while having fun!
The Southland Jr. App teaches children ages 2-12 to set savings goals, keep track of their accounts, and other money concepts through fun and interactive games, guided by a cheerful pig named Piggums. Games for different ages challenge children to keep learning valuable money skills while they play. Southland Jr. also includes a chores section that gives families a quick way to assign and follow up on household tasks.*
Download the Southland Jr. App on Google Play or the App Store.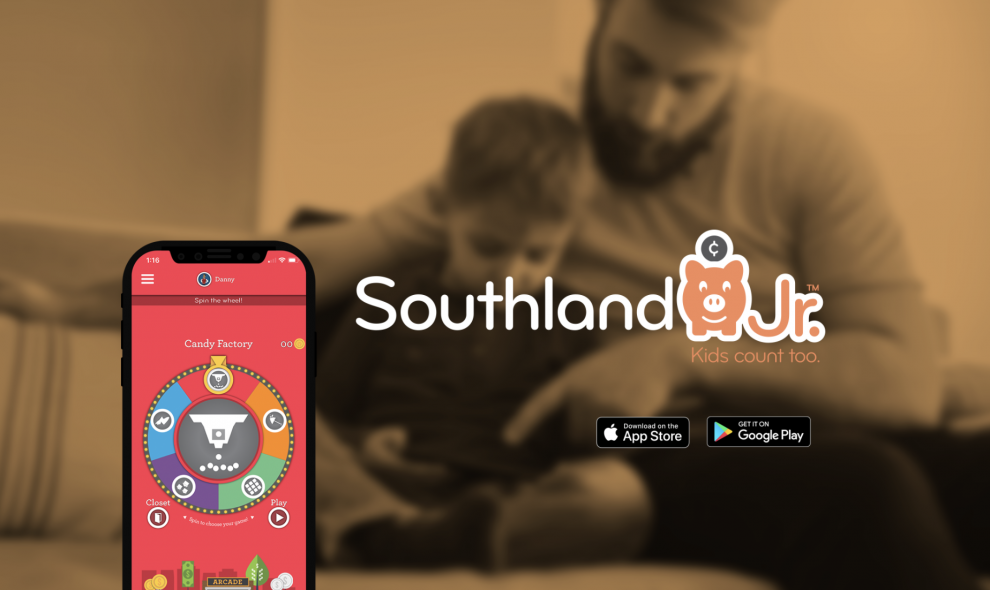 *You may be charged access rates depending on your carrier. Check with your service provider for details on specific fees and charges.
Popular News
Featured News
Categories