Southland's New Financial Education Center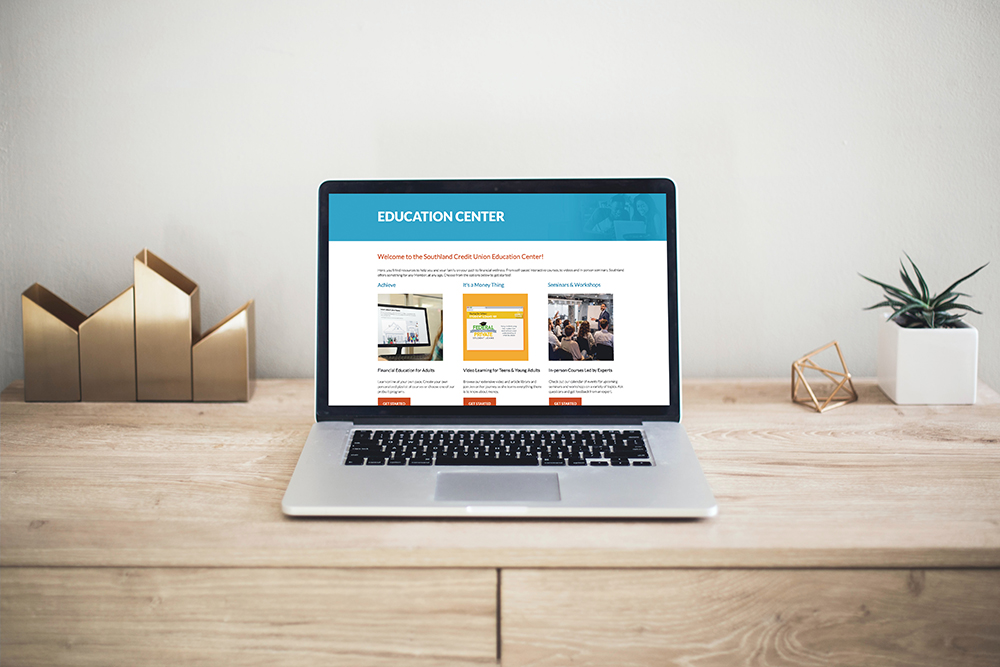 With the debut of the Southland Credit Union's updated website on Monday, April 27, we are pleased to announce that there will also be a brand-new financial education center.
Under the Learn section on the new website, the Financial Education page will include three exciting categories of practical tools that you can be used to develop financial literacy skills for teens and adults.
Achieve is a learning center for adults. There are interactive and informative lessons available on several different playlists that range in topic from Financial Foundations to Preparing for Retirement. There is even a brand-new, timely playlist of lessons titled Financial Wellness in Uncertain Times that will assist you with strategies to withstand the financial challenges caused by the COVID-19 pandemic. Don't forget to create an account to personalize your playlists and track your progress.
Best suited from teens and young adults, It's a Money Thing is an extensive video and article library that chronicles the journey of the character Jen as she learns everything there is to know about money. There are videos on Acing the Job Interview, Student Loans 101, Good vs. Bad Debt and more.
Check our calendar for in-person courses near you. Learn, ask questions and get feedback from an expert.