Remote Banking and Touchless Payment Options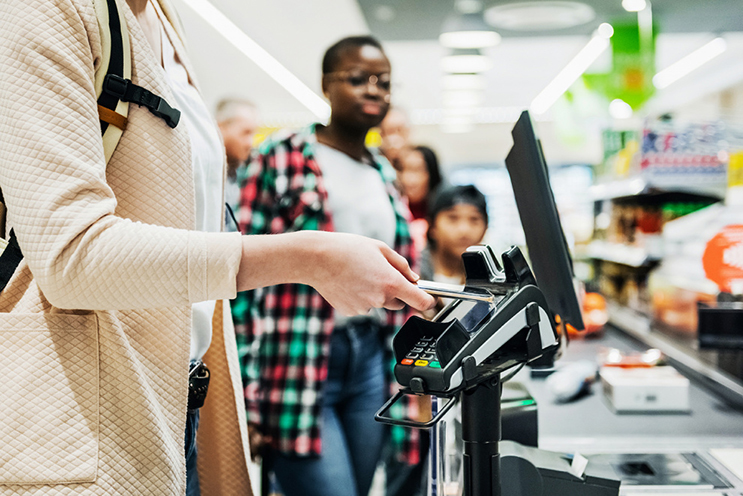 Free online and mobile access
Southland's free online and mobile tools provide access to your accounts from any web-enabled device, making your banking experience more convenient.
• Make check deposits
• View account balances
• View transaction details
• Transfer funds between your Southland accounts
• Pay your bills with Southland ePay
• Locate a surcharge-free ATM or Shared Branch
• Graph your spending patterns
Mobile Banking is secure, convenient and flexible. It's like having a personal branch in the palm of your hand. Most smartphones and web-enabled devices may log in to Mobile Banking at SouthlandCU.org. Apps are also available for download on the Google Play Store® and Apple App Store®.
Contactless payment methods
Add your Southland Visa or debit card to your mobile wallet. Add your Southland card to Apple Pay, Google Pay or Samsung Pay by simply following the on-screen instructions in your mobile wallet.
Automated phone access with Quickline: 888.426.1918
Enjoy around-the-clock access to your accounts with your phone by calling Quickline. With Quickline, you can apply for a loan, obtain current rates, check your balance, transfer funds, perform deposit inquiries and more. You can even report your Southland Visa debit card or ATM card lost or stolen with Quickline.
Take your banking to the next level and enroll today! The first time you log in to Mobile Banking you will be prompted to register your mobile device. Please follow the authentication process to register your mobile device for your protection.
Download the Southland mobile app on the App Store or Google Play.