What Are Payday Loans and Why Should You Avoid Them?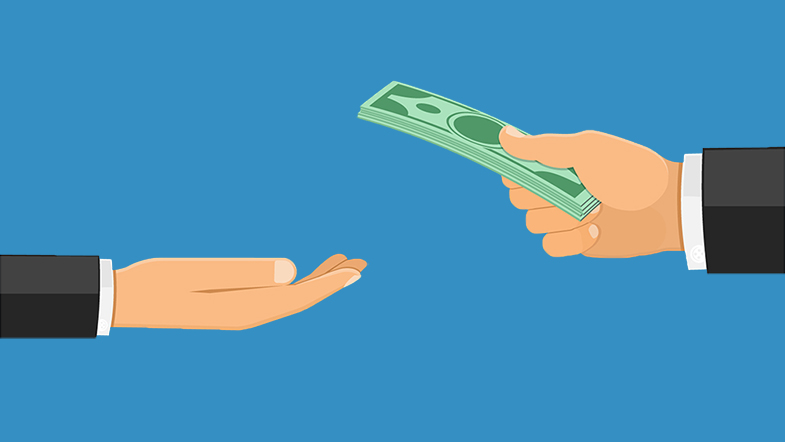 What are payday loans?
Payday loans are high-cost, short-term, often instant cash advances for a small amount, typically $300 - $1,000, that are meant to be repaid with your next paycheck. To issue a loan, payday lenders often only require an income and a bank account, targeting people who either have poor or no credit. Payday loans are sought when someone's paycheck can't stretch to the end of the month and are often used for rent, utilities, food or a medical bill.
Payday loans look different in every state, with different limits on how much a borrower is allowed to receive. According to the National Conference of State Legislatures (NCSL), in California, the maximum loan is $300.
How do payday loans work?
Payday lenders sometimes have storefronts, quick cash websites, or smartphone apps. They advertise one-hour, 24-hour or instant loans for quick money for people in a pinch.
A payday lender will confirm a borrower's income and checking account information with a pay stub, ID or blank check.
Then, the lender will offer a small loan (up to $300) with what may sound like reasonable terms. According to the Consumer Financial Protection Bureau, the typical cost of a loan from a storefront payday lender is $15 for every $100 borrowed.
The lender will either require a check or account authorization to automatically withdraw the loan plus any additional fees on your next paycheck.
Why are payday loans bad?
If the average cost of a payday loan is $15 for every $100 borrowed, that adds up to 391% APR for a two-week loan.
Online lenders often claim exemption from state rate caps and will charge even higher rates, up to 600% APR.
And, these rates assume the loan is paid on time. Oftentimes, payday loans lead to a cycle of debt. Borrowers often need all of their next paycheck funds to cover the next month's expenses. This leads to even more fees on the loan. In a matter of a few months, borrowers can end up owing more in interest than the original loan amount.
Do payday loans build credit?
Not really. Most payday lenders don't report on-time loan payments to credit bureaus, so paying off your loan responsibly can't help your credit report.
However, the lenders will certainly report late payments to the credit bureaus or sell the debt to a collections agency. So payday loans can damage borrower's credit.
Payday loan alternatives
To avoid taking out a risky payday loan, consider these options: reduce expenses, try to delay or defer bills with permission from the respective companies, or borrow from family or friends.
Or, use a credit card or take out a loan from a small loan company or credit union.
Credit cards on average offer a substantially lower APR than payday loans. Of course, credit card cards also need to be used responsibly to not damage your credit.
Credit unions and small loan companies are a good place to look for a small loan. Some will offer credit-building options, like Southland Credit Union. Southland offers the Smart Card, with a secured credit option, that can help borrowers with small purchases to build credit when used responsibly.
Popular News
Featured News
Categories