CUSmile: Together Today Prize Giveaways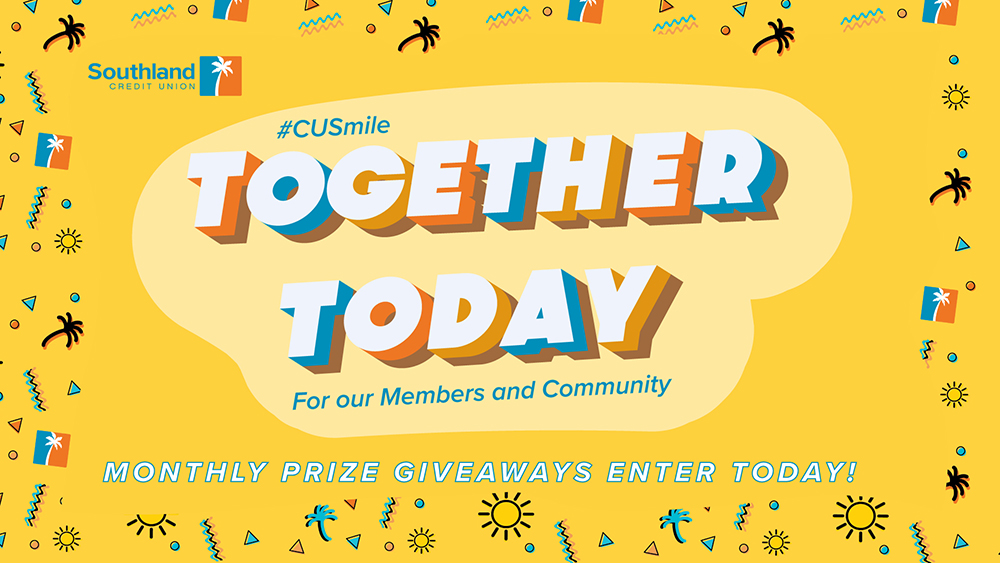 Members and community, Southland wants to #CUSmile!
Beginning this July, Southland will be having monthly giveaways for our Members and community!
Each month, there will be 3 prize giveaways. Southland Members and members of our surrounding communities are eligible to enter to win 1 prize each month:
(2) $50 gift card giveaways
(1) Nomination for a $1000 cash giveaway - each month will have a different theme!
To enter, visit our CUSmile Together Today Giveaway page here.
And make sure to follow Southland Credit Union on Facebook, Instagram or Twitter to stay updated on all prize announcements!