Southland Member Experience Survey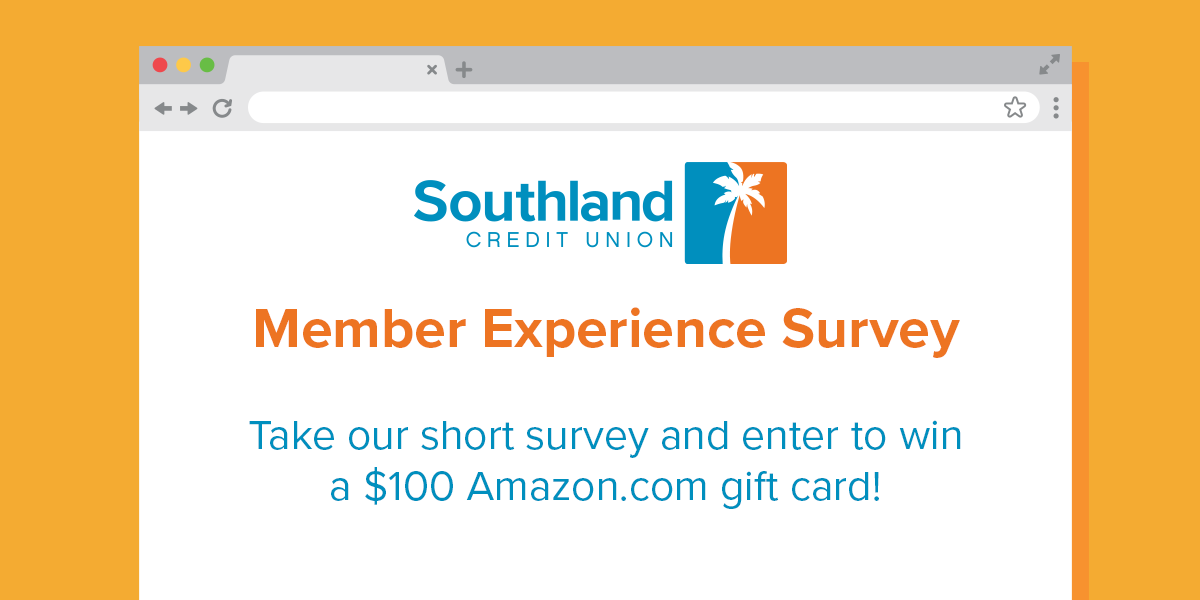 We value your feedback.
We recently sent our Members a brief survey to ask you to share how COVID-19 has impacted you personally, and what Southland can do you help you.
Based on that feedback, we responded with a list of resources to help.
Now that businesses are starting to open and more of us are returning to work, we would like to check in with you and ask you to send us your feedback once again.
Please take this short, five-minute survey to help us develop more ways to serve your specific needs.
Your survey responses are anonymous. However, if you would like to be entered in our drawing for a $100 Amazon gift card, you may choose to enter your contact information at the end of the survey.
Submit your response by 12 a.m. PST on June 30 to be entered in our gift card drawing. Your survey responses do not influence your chances of winning. Only current Southland Members are eligible to win. Only one survey response per entry. One (1) winner will be selected and contacted via email.
Popular News
Featured News
Categories