Scam Alert: How to Avoid Gift Card Scams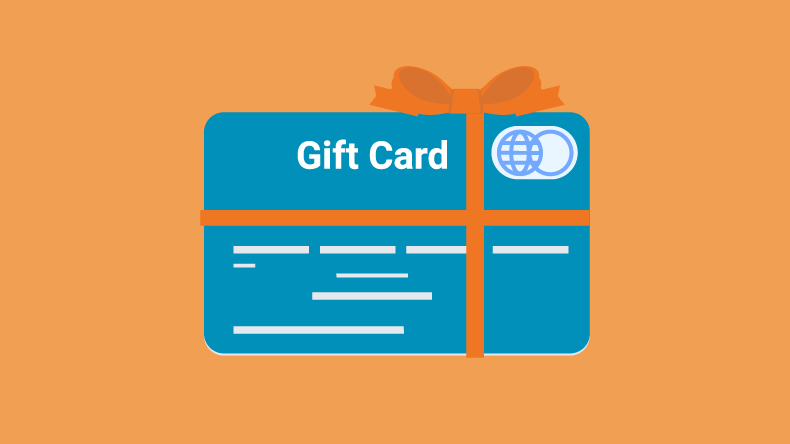 Watch out for gift card-related scams
Scammers have found a new method: gift cards! Gift cards are like cash, when you purchase one and someone uses it, you can't typically get that money back. Scammers are now using gift cards as a strategy to take victims' money without a trace.
Take it as a rule of thumb; if a stranger asks you to pay them with a gift card, it's a scam.
Scammers may call you to demand payment by gift card under the following common guises
Callers pretending to be from your utility company threatening that you must pay your bill with a gift card or they will shut your water off.
Someone buying something from you on eBay or other sites, who sends a check for more than the purchase price and asks for a gift card to cover the difference (the check they send is fake).
Callers saying that you won a prize from a contest you never entered, asking for a gift card to pay for fees and other charges.
Once the scammers have you on the phone believing in their story, they will often demand that you buy a popular gift card from services like iTunes, Google Play, or Amazon, or from a particular store near you like Walmart, Target, Walgreens, or CVS. The scammer will often stay on the phone with you while you purchase the gift card and demand the number and pin to be read to them on the phone. Then, your money is gone, often without a trace.
Here are some tips to prevent you from falling victim to gift card scams
Never buy a gift card for someone you don't know personally
If a phone call seems fishy, hang up
If you did pay a scammer with a gift card, call the gift card company immediately. You can ask them if the money is still on the card and if they can refund you. Be sure to keep the gift card and the receipt from where you purchased it. Please be aware that some companies will not be willing to refund you. You can view a list of how to report a scam at common gift card companies here.
Report your incident to the Federal Trade Commission.
Read our articles about other ways fraudsters are attempting to target your money, including COVID-19 scams, and these 4 common scams.
Popular News
Featured News
Categories