Thank You for Entering the 2020 #CUSmile Giveaways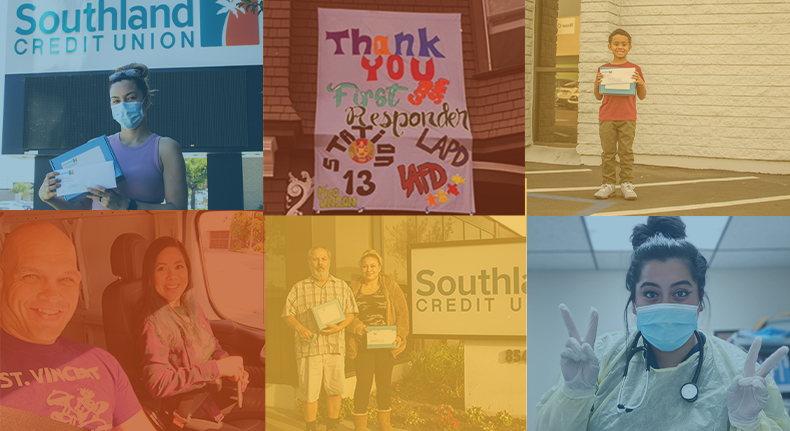 Southland's 2020 #CUSmile Giveaways
Thank you to all those who entered or nominated others to win our grand prize of $1,000!
Since the COVID-19 pandemic put a halt in Southland's Member appreciation events this year, we were honored to be able to give back to our Members, their loved ones, and our communities in a safe way.
Southland launched the #CUSmile Together Today sweepstakes online and on social media with various monthly themes such as "Nominate a First Responder" or "Nominate a Non-Profit" to win a $1,000 cash giveaway. In addition, we raffled off two $50 gift cards each month. All winners also received a Southland prize box!
Entries piled in by the hundreds, filled with heartwarming stories and photos. The team at Southland was touched by the thoughtful nominations and powerful stories from students, first responders, and families during such a challenging year.
The 2020 #CUSmile contest ran from July - December, 2020. All the winners are listed on Southland's Winners Showcase. Check them out here!