#CUSmile Sweepstakes: Nominate a family for the holidays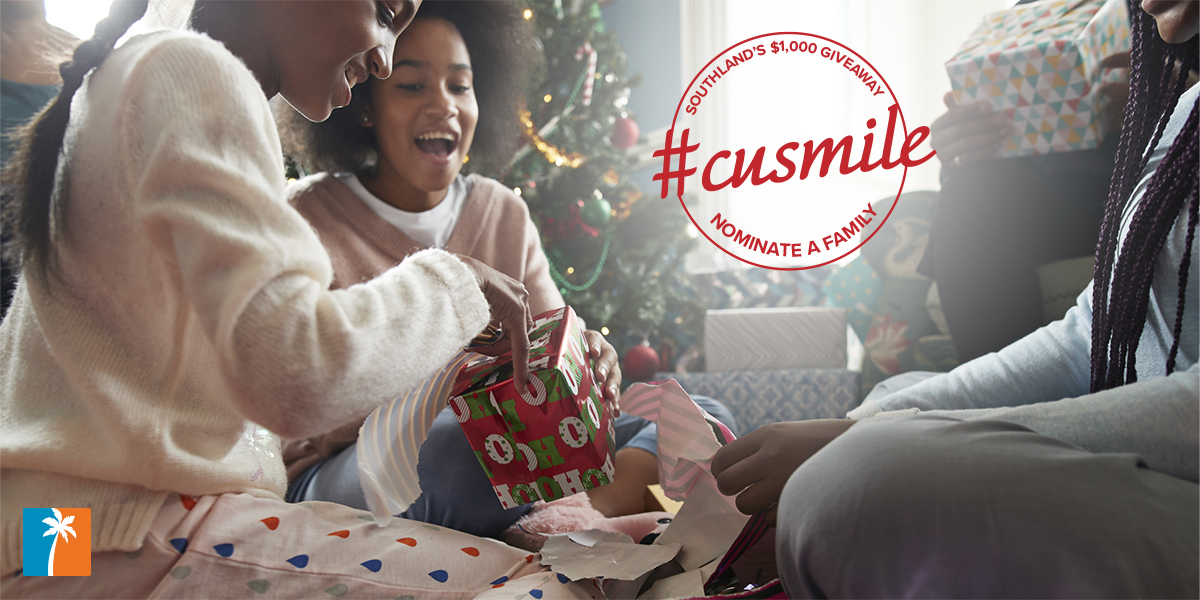 #CUSmile Holiday Sweepstakes: Nominate a Family
Nominate a family in need for a chance to WIN a $1,000 prize for the holidays
Is there a special family in your life who could use a $1,000 boost this holiday season? Submit your entry by December 6, 2021, to win a $1,000 prize for your nominated family. Share a brief summary of why you are nominating your family and upload a photo to complete your entry. You may nominate your own family by noting that you are "self-nominating" in your entry form.
Deadline to enter: December 6, 2021
Please review the sweepstakes terms and conditions prior to entering.