Thanksgiving Coloring Contest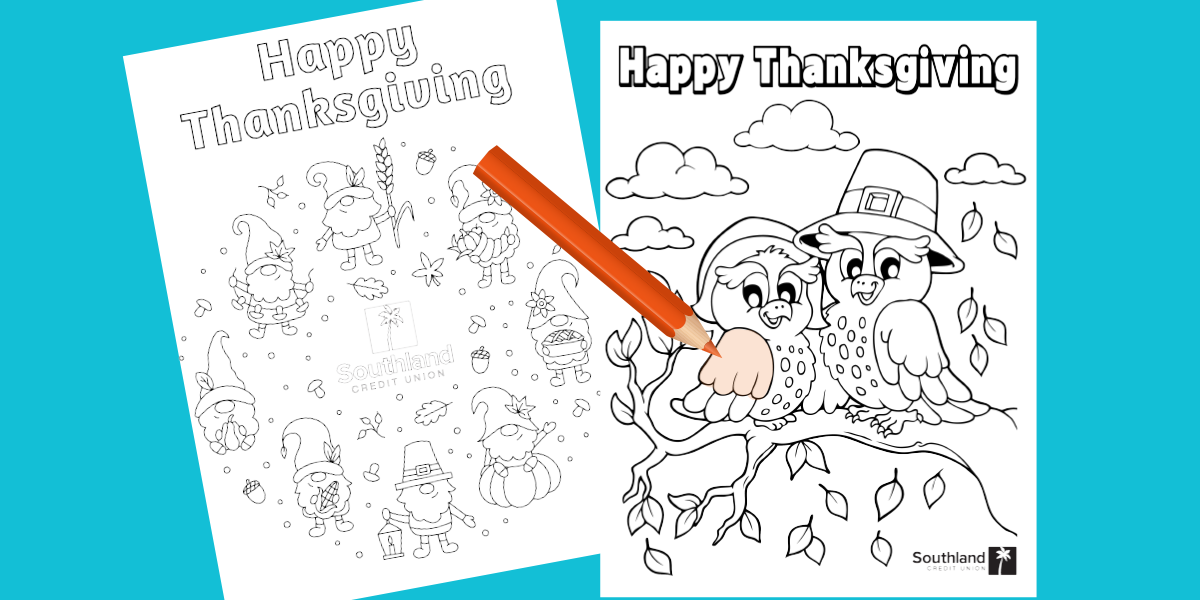 Happy Thanksgiving!
One lucky winner will receive a $50 gift card for entering our Thanksgiving coloring contest! To enter, choose one or both of our coloring pages (available for pick up in your local branch or download here), then tag us in a post or story that features your artwork. You can also message us your entry! Feel free to get creative with your art supplies.
Artwork must be submitted by 11/30 at 11:59 p.m. We look forward to seeing your submissions!