Five financial habits to adopt early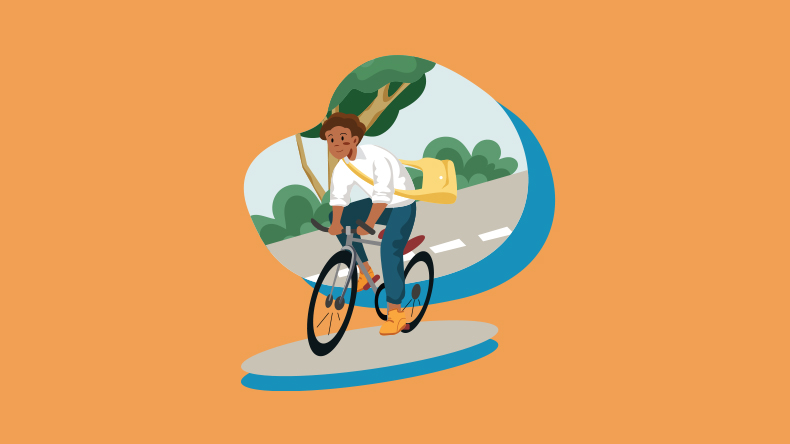 Five financial habits to adopt early as a young adult
Your journey to becoming a financially secure adult starts now! By incorporating these positive financial habits into your routine, you can ensure that you will have a bright financial future. Here are a few helpful financial strategies for every young adult.
Watch your spending
It's important to watch your spending at any age, but especially when you are first entering the workforce and receiving paychecks. Keep an eye on your finances and be weary of sneaky expenses that add up like your digital subscriptions (Netflix, Spotify), mail subscriptions (monthly boxes, magazines), and eating out regularly. Consider adopting the "pay yourself first" method in which you set aside 20% of your net income (what's left of your paycheck after taxes) into your savings account. Then, you can use the other 80% of your check for bills, necessities and entertainment.
Take financial courses
Add financial education into your study routine. Not only will it help you manage your finances today, it will set you up for a bright financial future. Southland's online financial education center offers videos, financial courses and remote learning resources that are quick, interactive and informative on topics ranging from paying for college to retirement. And as part of Southland's Financial Literacy Challenge, if you register and complete at least one financial playlist from now until June, you will be automatically entered to win a $100 gift card.
Establish credit
Now may be a good time to open your first credit card account. Southland offers a Smart Card that can be used for small daily purchases. However, it's extremely important to use your credit card responsibly. Avoid maxing out your credit card limit, try to pay your balance in full each month and don't miss your payment deadlines.
When you use your credit card responsibly, you can establish a good credit history on your credit report. A positive credit report will be beneficial later when applying for your future car loan, mortgage loan or other loan accounts.
Seek financial aid
If you're planning on attending college, seek financial aid. Apply for grants and federal aid using FAFSA and seek scholarship opportunities from the college you're attending, businesses, and scholarship organizations. Southland is sponsoring Everfi's Financial Literacy Bee from now until April 15. By completing four financial education courses and submitting a short essay, you can be eligible to win scholarships up to $10,000.
After you apply for financial aid, you can apply for private student loans if you need to fill your education funding gap. Check out Southland Student Choice Loans if you are seeking private loan options.
Set aside savings for retirement
Although retirement is a long ways off, consider opening a retirement account. Some companies offer 401(k) accounts as a benefit for employment in which they will match a percentage of the contribution you make to your account, which is a pre-tax contribution from your paycheck. If your employer offers this, absolutely take advantage of it — it's like getting free money for your retirement! If not, consider opening your own retirement account like a Traditional IRA or Roth IRA at Southland or another financial institution. Even a small amount of savings now will gather interest and grow exponentially over time.