4 Ways to Plan for a Big Purchase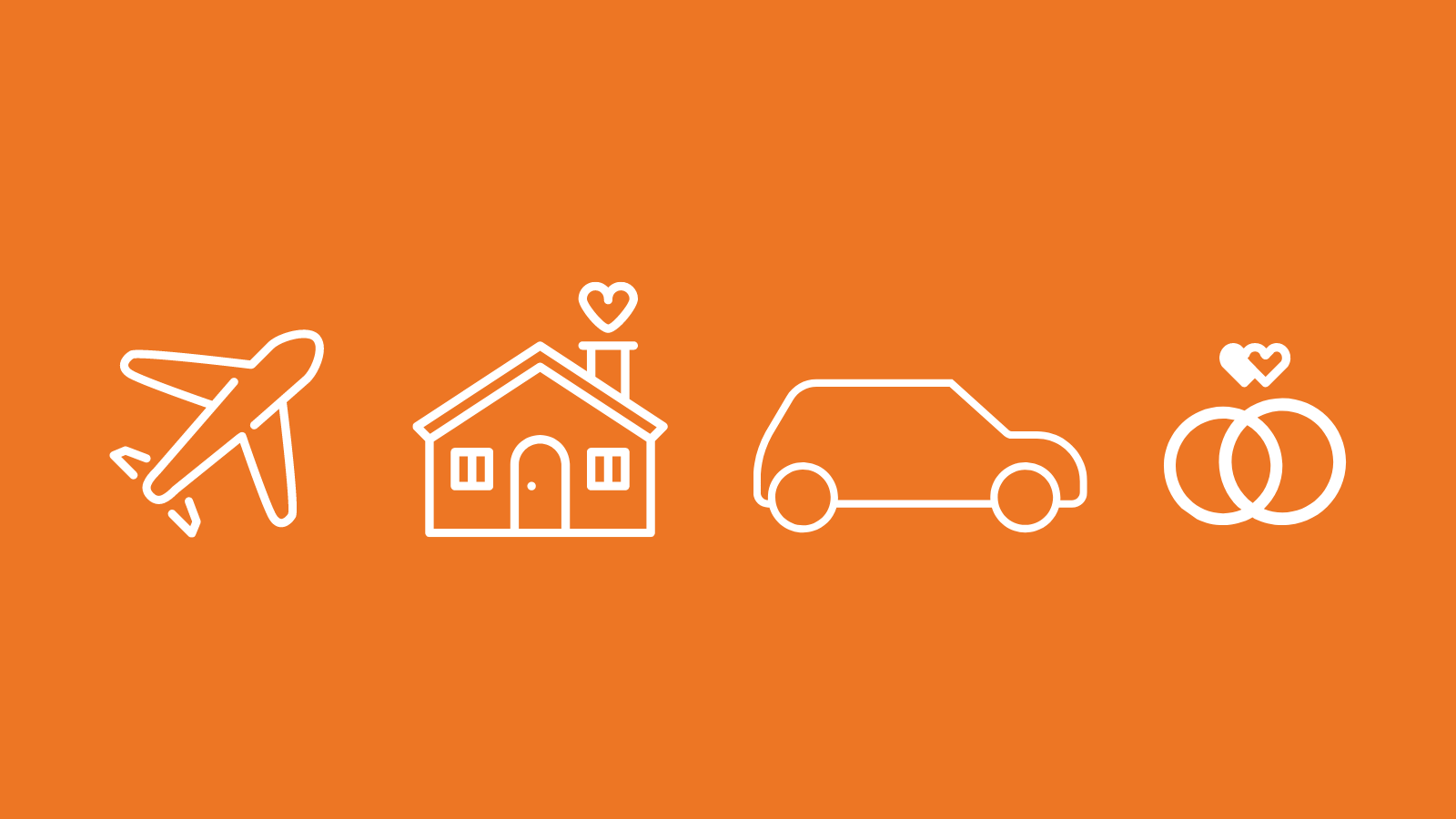 Planning for big purchases
Unlike unexpected expenses, planning for a big purchase can bring an element of financial control over your spending. Whether you're looking to purchase a new car, your first home, or saving for a special occasion such as a wedding or vacation, there are some essential financial tips that will guide you along in the planning process.
Being financially savvy when it comes to making a big purchase will create less stress and more confidence in your savings goals. The great news is Southland Credit Union has you covered. Pairing your savings with the competitive mortgage, personal, and vehicle loan rates that Southland offers ensures that Members are continuously receiving the best value all around. Listed below are four things to consider when planning for a big purchase and how to jumpstart your savings plan.
Manage debt
One of the best things you can do when preparing for a big purchase is to examine your current debt-to-income ratio. If you are looking to refinance your home or investment property or make any purchase that is backed by a lender, then it is important to note how your current spending is affecting your debt load. When evaluating your eligibility for a home loan, lenders utilize this information in determining whether you can afford your monthly payments. So, if you have a credit card, then ideally you'll want to pay your balances in full each month. Late payments or being close to your limits all negatively impact your credit score and will make it more difficult to secure a home loan. If you are not able to pay in full each month, then create a payment plan to pay off your balances or at least a significant portion before you add another major expense. A number of affordability calculators, from mortgages to vacations, are available to help you determine how much you are able to comfortably spend.
Create a budget
Creating a monthly budget is an ideal way to get a snapshot of your spending habits and outgoing expenses. Having a visual of where your money goes each month will help you plan accordingly for a major purchase. With a budget, you can see the areas where you might be able to overhaul your spending. For instance, a small sacrifice of limiting your daily coffee purchase to twice a week will create instant funds to put towards a major purchase. If it sounds too difficult, offer yourself some delayed gratification to stay motivated. Imagine driving up to your favorite coffee shop after you've successfully planned for and purchased your brand new motorcycle. Now that is the ultimate treat! By showing yourself that you can create a goal and see it through will only boost your financial acumen and overall confidence as well.
Open a Savings or Money Market Account
Pay yourself daily, weekly, or monthly by creating a savings account specifically for the big ticket item you are planning to purchase. This is by far the best way to save for a major purchase like a recreational vehicle or boat. With a savings account, you are able to easily create a goal and track your progress. If you have any of the four checking accounts that Southland offers, utilize the ease of setting up a recurring automated transfer. Being able to save while keeping your daily expenses separate creates a truly seamless process. Furthermore, to capitalize on your savings consider opening a money market account. This is ideal if you're saving for a down payment, a business, or another expense where the accrual of interest adds a desirable boost to your overall savings. Be sure to visit Southland Credit Union for the current rates or to explore additional savings plan options. With Southland offering traditional savings, money market and certificates of deposit accounts, managing your money and assessing your financial goals is a streamlined experience.
Get a Loan or Line of Credit
If you do not have the time to adequately save, but must make an immediate purchase or have pressing personal needs, then consider getting a loan to cover the cost. When deciding on a personal loan, utilize the help of a financial advisor or a banking professional who can speak with you about your financial needs as well as the current interest rates and installment plans. Similarly, getting a home equity line of credit (HELOC) could prove beneficial for anyone looking to keep interest rates low. At Southland, you can borrow up to 90 percent of your home's appraised value, ideal for renovations and other home improvement projects. It's similarly beneficial if you're looking to make an additional purchase such as a motorhome or travel trailer. The goal of both options is for you to quickly have access to the funds you need without interrupting your daily life. Now would also be an ideal time to take advantage of Southland's current promotion available to new Members, which offers a 200 dollar bonus on Platinum Cash Rewards Visa Credit Card and qualified auto loans. Visit the link for more details.
By examining your overall finances with a dedicated plan to manage debt, set a budget, and create a savings plan, you will have successfully saved for a home, wedding, motorcycle or RV in a reasonable amount of time. The financial reward for saving is both increasing your purchasing power and the added benefit of not placing yourself in a financial bind. There are things beyond our control at times and unexpected expenses may arise. However, at Southland Credit Union, we are ready to help you plan for all purchases and milestones to ensure your future is made easy. Staying in tune with your finances will make you more savvy, confident, and ready to do it again.
Popular News
Featured News
Categories