Southland donates computer equipment to the City of Long Beach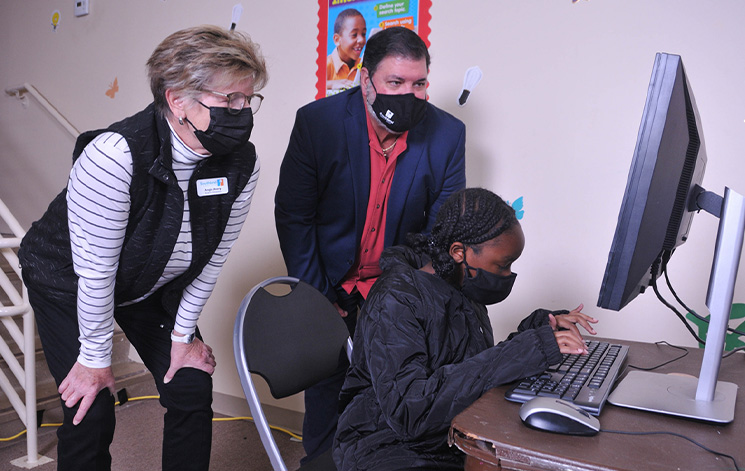 Southland Credit Union donates over $100,000 in computer equipment to the City of Long Beach Parks, Recreation and Marine Bureau
Southland Credit Union has donated more than $100,000 in computer workstations, including equipment and software, to the City of Long Beach Parks, Recreation and Marine Department (PRM), which will support the City's after school, teen and senior programs and the Community Learning Hub Program.
The donated computer workstations include more than 200 monitors, keyboards, hard drives and Windows 10 software licenses, which are in the process of being distributed to City community centers that offer recreation programs.
"Partners like Southland Credit Union provide valuable support for PRM programs and the Department's ability to best serve the community," said Brent Dennis, director of Parks, Recreation and Marine. "Their donation will make a positive impact on local youth."
The workstation donation is part of the credit union's ongoing effort to support the Long Beach Community. Southland is also the Official Credit Union of Long Beach State Athletics, providing sponsorship funds to the university under a multi-year agreement. After the opening of the Southland Credit Union Long Beach branch in December 2018, the credit union made a commitment to finding ways to give back to the city.
"The credit union movement is committed to the philosophy of 'people helping people,' and Southland is honored to have the opportunity to partner with the City of Long Beach in a way that will positively impact the community," said Tom Lent, President and CEO of Southland Credit Union. "As a Long Beach native, I am looking forward to Southland forging a lasting partnership with the City of Long Beach."
The workstations will be available at a later date to registered youth and seniors of the City's after school, teen and senior programs as well as for virtual learning and activities through the Long Beach Unified School District.
Popular News
Featured News
Categories