3 Ideal Trips for an Extended Weekend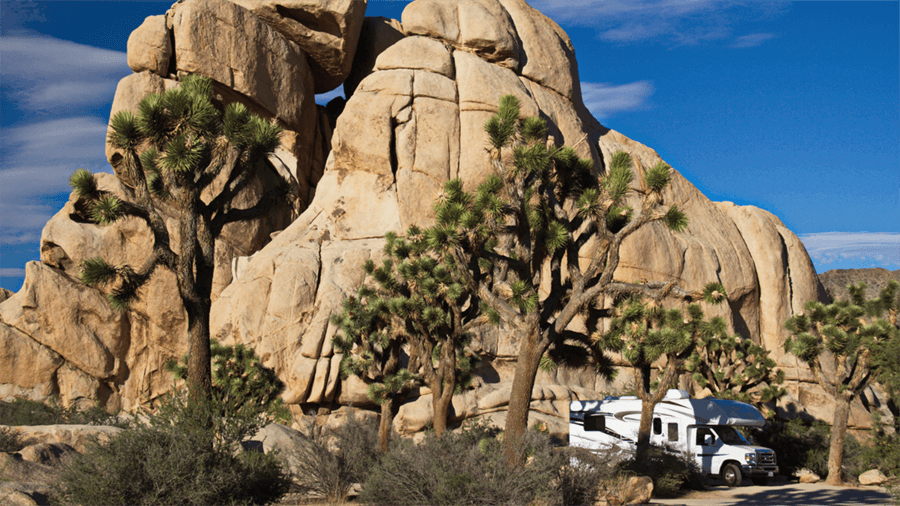 Best places to road trip in Southern California
California is one of the most picturesque states in the country. No matter which direction you travel, you'll always find yourself on an exploration and adventure. From wineries to beaches, national parks to ski resorts, there are countless options when choosing an extended weekend destination. Taking your auto, boat, or recreational vehicle on a road trip in the Southland can be both affordable and exciting. Here are some of our favorite ideas of where a road trip could take you. Pack your bags, buckle up, and let's get moving.
Palm Springs and Joshua Tree
Palm Springs has been a longtime favorite for anyone looking to get away from the sprawl of city life and indulge in a more peaceful environment. With an array of resorts, eclectic dining, and specialty boutiques, this desert city offers an escape to modern tranquility. An itinerary in Palm Springs could include a number of activities such as hiking in the scenic Tahquitz Canyon which leads to an awe-inspiring 60-foot waterfall.
Likewise, get closer to nature on the Palm Springs Aerial Tramway which offers over 2 miles of breathtaking views from Chino Canyon to the Mount San Jacinto State Park. An observation deck along with dining options and hiking trails are available once you reach the mountain station.
Just an hour drive northeast of Palm Springs is Joshua Tree National Park. Anyone interested in learning about the desert landscape will have a great time exploring the Cholla Cactus Garden or the Arch Rock Nature Trail. If you're looking to stay overnight, tent, RV camping, and glamping are all abundant in Joshua Tree with a variety of campsites to choose from. The Joshua Tree RV Lake and Campground has everything you need including electricity and water hookups. This campground is a favorite for recreational vehicles as it has access to a lake and allows fishing opportunities. Pioneertown is another popular area that served as a movie ranch. Offering a glimpse of the Old West and once a beacon for film and television production, Pioneertown features a museum, seasonal entertainment, a saloon and an inn. It is truly a historic retreat.
Santa Barbara and Solvang
Traveling up the Pacific Coast Highway in your dream car offers picturesque views of the California coast. Motorcycle enthusiasts can also take this perfect drive along the PCH and stop in Santa Barbara for an opportunity to relax on the beach, explore the food and wine district or participate in a wellness retreat. Walking through the El Pueblo Viejo district highlights what Santa Barbara is known for, its red tile roofs and whitewashed buildings that pay homage to the city's history and Spanish heritage.
Wine lovers will delight in Santa Barbara's Urban Wine Trail which offers an impressive list of tasting rooms to discover a selection of wines, many of which are produced locally in the Santa Ynez Valley. The Funk Zone of the Urban Wine Trail features a mixture of tasting rooms, local shopping, and art galleries while the Presidio neighborhood of the trail offers an added bonus of several unique dining options.
Pair a trip to Santa Barbara with the charming city of Solvang located just a quick car ride north. This quaint town, set up as a Danish colony, features Danish architecture and a number of bakeries that offer authentic Danish pastries. Throughout the village you'll find souvenirs and a number of museums where you can learn about the history of Denmark and Scandinavian culture. A number of vineyards are located just outside of Solvang and are available for tours. There are also wine tasting rooms located within the village.
San Diego
An extended weekend in San Diego provides both rest and recreation. Day or night, there is no shortage of adventure when planning an itinerary to California's southernmost city as there's something to discover in each distinct part of town. The Gaslamp Quarter and Little Italy, both located downtown, feature galleries, restaurants, breweries, and shopping. Likewise, watching a major league baseball game at Petco Park is a great way to enjoy the evening with friends and family.
Connect with nature by visiting Balboa Park. The park features 16 museums, gardens, trails, and the Botanical House that showcases a collection of over 2,000 individual plants. Also located in the park is the San Diego Zoo, which features an expansive collection of animals, including rare and endangered species. Families can take guided tours as well as participate in animal encounters to learn more about how they live in their natural habitats.
If you're looking to spend time in the ocean and enjoy the coastline from water, whale watching is a popular activity from December to April. Either book a whale watching cruise offered by a local tour company or for experienced mariners, take your own boat out and utilize the launching ramps, guest docks, and fuel docks at the San Diego Bay. With over 60 restaurants aligned along the waterfront, docking and dining with your boat is certain to create a memorable boating experience. Glorietta Bay and Shelter Island both offer boat launching ramps to get your journey started. For surfers, the shores of La Jolla and Mission Beach offer some of the best surf spots for any beginner or avid surfer looking to catch the waves.
Overall, taking your car, boat or RV in any direction will take you to a destination of fun, sun, and adventure. Not only will a road trip allow you to discover California's natural beauty, but you'll also have the opportunity to immerse yourself in a number of varied, memorable experiences while bonding with those you love the most.