Southland Supports Los Alamitos Youth Organizations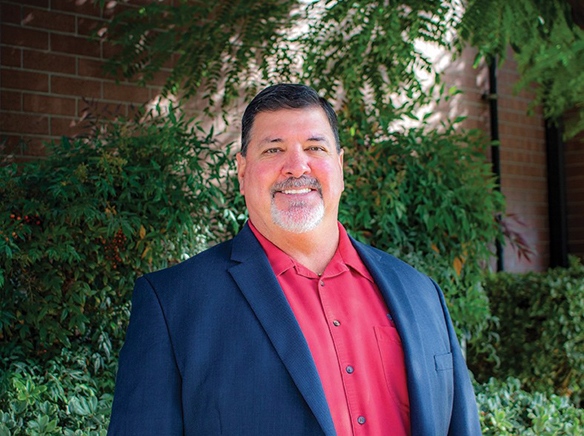 Southland Credit Union announces its support for two Los Alamitos youth organizations; The Youth Center and Los Alamitos Education Foundation (LAEF).
Southland Credit Union sponsors LAEF's fundraising campaign at the top level
Southland Credit Union remains a top sponsor of Los Alamitos Education Foundation's (LAEF) "Fundraising February for Los Al Kids" campaign at the $10,000 level. Southland Credit Union has strong ties to LAEF, with two of its very own holding the title of King of Hearts; Matthew Herrick, Sr. Vice President of Marketing & Financial Services was crowned King in 2016, and President/CEO, Thomas Lent was crowned King in 2015. Lent also serves as the LAEF Board Chair.
"Over our 86-year history, we have adopted the philosophy of 'people helping people' as a guiding principle for giving back to our local communities," said Lent. "Southland is proud to support education in Los Alamitos through the exceptional impact of LAEF's scholarships and programs."
Proceeds from the campaign and the Royal Gala will help fund the construction and interior of a brand-new Wellness Center at Los Alamitos High School. As with the middle school Well Spaces, this area will provide a calm, comfortable space for students to reset and get support from counselors.
LAEF is the non-profit partner of Los Alamitos Unified School District. LAEF enhances educational excellence in our community by providing after-school and summer enrichment programs to Pre-K to 12th grade students. For additional information on LAEF, please call (562) 799-4700 x80424 or visit www.LAEF4kids.org. To learn more about the Fundraising February campaign, visit https://laef4kids.org/fundfeb/.
Southland President & CEO named Chair of the Youth Center 2022 Campaign
Southland Credit Union President and CEO Tom Lent will lead The Youth Center's 25th Annual Community Support Campaign as Campaign Chair. The 2022 campaign theme is "All In For The Kids," and will run from March 1 through March 25. An "All In For The Kids Casino Night" will take place on March 25 at the Youth Center.
The Youth Center 2022 Campaign will raise funds to provide scholarships, tutoring, homework help, music instruction and other youth programs.
"As a father, I understand the importance of places like The Youth Center that provide enrichment opportunities and a safe place to go after school. I am honored and thrilled to help support the youth in our community and chair the campaign. I look forward to our team setting a new fundraising record in March," said Lent to the Sun Newspaper.
Lina Lumme, executive director of The Youth Center said, "We are thrilled to have Tom Lent as this year's Campaign Chair. Tom, along with everyone at Southland Credit Union, has been kind and generous towards our cause. Because of their support, The Youth Center was able to provide more scholarships for children and offer free enrichment opportunities for local families."
For more information about the 2022 Campaign, visit www.TheYouthCenter.org.
Popular News
Featured News
Categories