Access the largest ATM and branch network
Did you know?
Credit unions are the most convenient choice!
As a Southland Credit Union Member, you have access to more ATMs and branches than the largest banks. Go ahead and brag to your friends and family about your smart banking decisions, we won't mind.
Unlike banks, credit unions have partnered together to bring our Members more: more convenience, more branches and more surcharge-free ATMs. Southland Members enjoy all the regular perks that come with using Shared Branch ATMs and locations, such as the ability to make deposits at a branch, and making withdrawals with no ATM surcharge fees.
Access to the largest ATM network
Imagine access to over 30,000 surcharge-free ATMs! You'll find an ATM on almost every corner, because our network includes locations like 7-Eleven, Circle K, Costco, Rite-Aid and more. You can find the nearest CO-OP ATM in the Southland mobile app or at SouthlandCU.org. If 30,000 surcharge-free ATMs still doesn't have you convinced, don't sweat it, because Southland will refund your ATM fees! * So, if you find yourself in need of cash and you are unable to use our CO-OP ATM network, don't worry! Your qualified Southland Cash Rewards Checking Account will rebate up to $20 a month in ATM fees.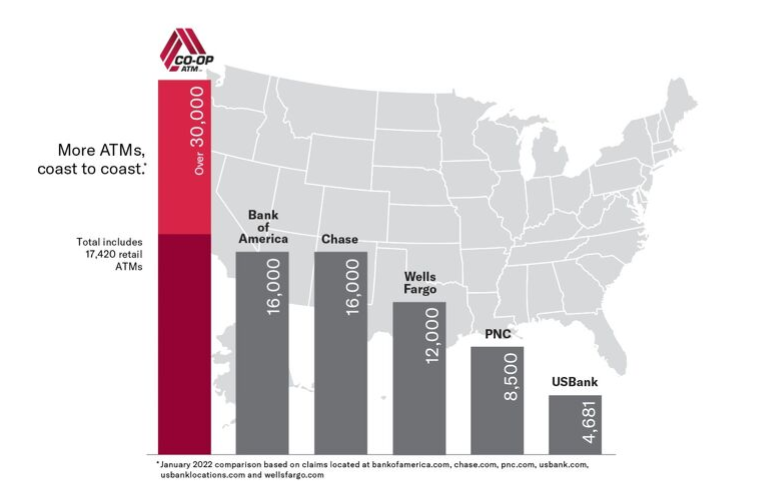 The most branches nationwide
There are more than 5,000 credit union branches in the CO-OP Shared Branch network, all across the United States. Shared Branching is a national network of credit unions that share facilities to give Members thousands of convenient locations to perform transactions just as if they were at their favorite local branch. As a Southland Member, you can take that road trip across America and rest easy knowing that a branch is not far away.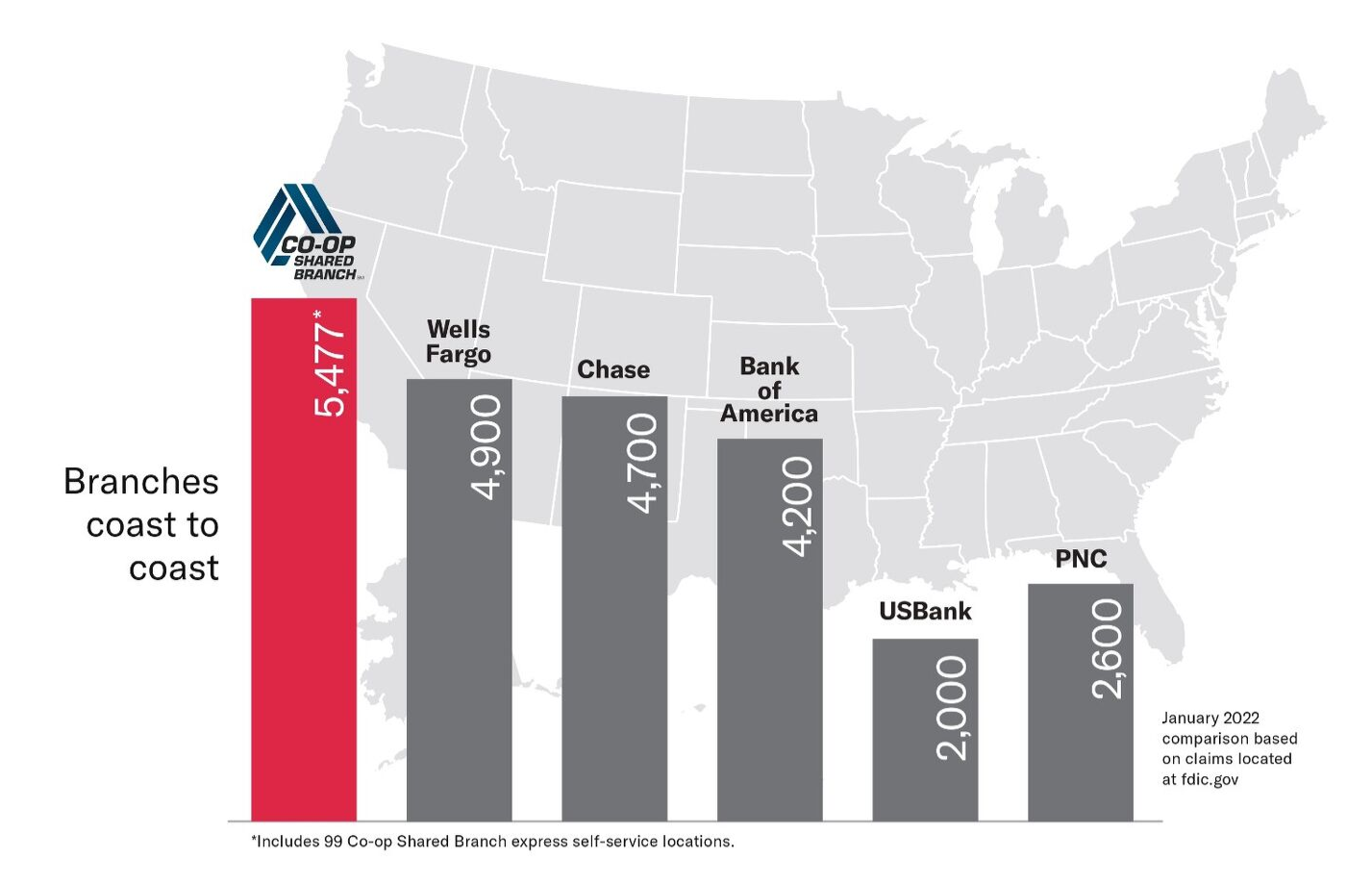 *ATM refunds require a Cash Rewards Checking Account. Account qualifications must be met every month to qualify for rewards and reimbursement of ATM fees. Qualifications include direct deposit or use of ePay/ eTransfer every month, a minimum of 10 debit card purchase transactions posted and cleared per month and opt-in of eStatements.
**You can make deposits, withdraw money, cash checks, transfer funds, make loan payments, get a copy of your statement, and more. Certain transactions and services are not available at Shared Branching locations. Ask us for details. Photo I.D. and your home credit union account number are required. Shared Branch logo SM CO-OP Financial Services. All Rights Reserved.