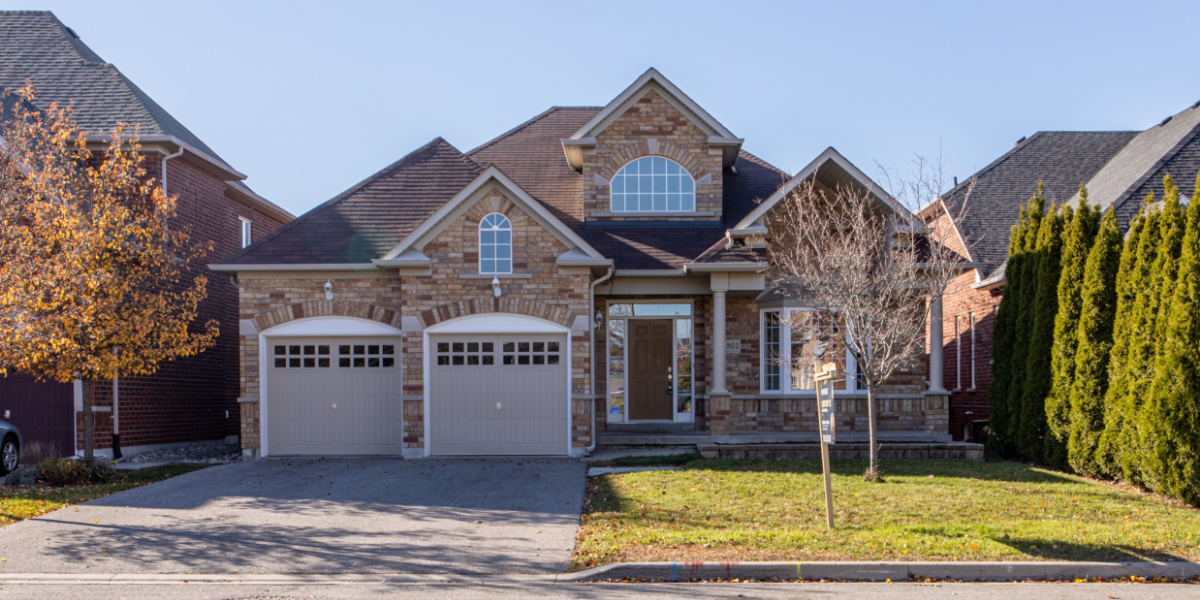 Budget-friendly ways to boost your home's curb appeal before selling
When it comes to selling your home, first impressions are everything. On average, homes with a high curb appeal sell for 7% more than homes without (Source: University of Texas). Enhancing the curb appeal of your home doesn't have to break the bank - let's explore a few cost-effective ways to improve the appearance of your home's exterior.
Spruce up your landscaping
One of the easiest and most impactful ways to enhance your home's curb appeal is by tidying up the landscaping. Trim overgrown bushes and trees, mow the lawn and edge the flower beds. Clear out any debris or leaves that have accumulated in the yard. Consider adding fresh mulch or rocks to flower beds for a clean and polished look. Adding colorful hanging flower pots can also create a vibrant and inviting atmosphere.
Give your exterior surfaces a good wash
A thorough cleaning can make a world of difference to the exterior of your home. Pressure wash the siding, brick or stucco to remove dirt, grime and mildew. Clean the windows until they sparkle, both inside and out. Repair any cracks or damages to the walls, steps or driveway.
Don't have a pressure washer? You can rent pressure washers and other power tools from Home Depot instead of buying them outright or paying a service provider to come do the work for you!
Upgrade outdoor lighting
Outdoor lighting can add an inviting ambiance to your home, and make it more visible to potential buyers in the evening hours. Consider replacing outdated or worn-out light fixtures with newer, energy-efficient options. Install solar pathway lighting to illuminate the walkway leading to the front door. Strategically placed lights can even help to highlight interesting architectural features or landscaping elements.
Consider fresh exterior paint
One of the most effective and affordable ways to enhance your home's curb appeal is by applying a fresh coat of paint to its exterior. A well-chosen color can instantly breathe new life into your property, making it look modern and well-maintained. Here are some things to consider:
Neutral colors: Opt for neutral colors such as beige, gray or light pastels. These tones have broad appeal and allow potential buyers to envision their own style and preferences.
Accentuate features: Use contrasting colors to highlight architectural features like trim, doors and shutters. This can add depth and visual interest to your home's façade.
Quality paint and proper preparation: Invest in good quality paint and prepare the surfaces properly before painting. A clean and well-executed paint job will enhance the overall appeal and longevity of the exterior.
If painting the entire exterior of the home is out of budget, try refreshing small pieces like the front door and window trims!
Avoid lost buyers with new house numbers
Updating the house numbers is a simple and cost-effective way to boost curb appeal. Replace worn-out or faded house numbers with stylish, easy-to-read options that are visible from the street.
Cozy up your outdoor spaces
If you have a patio, deck or porch, make sure to stage these areas to showcase their potential. Arrange outdoor furniture, add some cushions and throw pillows and create an inviting atmosphere.
If you're selling your home around a holiday, get in the holiday spirit and put out some simple seasonal decorations. Classic things like wreaths and seasonal colors helps potential buyers envision themselves making your house their home.
Small fixes make a big difference
By following these budget-friendly tips, you can significantly improve the exterior appearance of your home, attracting potential buyers and increasing your chances of a successful sale. Time to roll up your sleeves and get to work!
Popular News
Featured News
Categories