Preparing for holiday shopping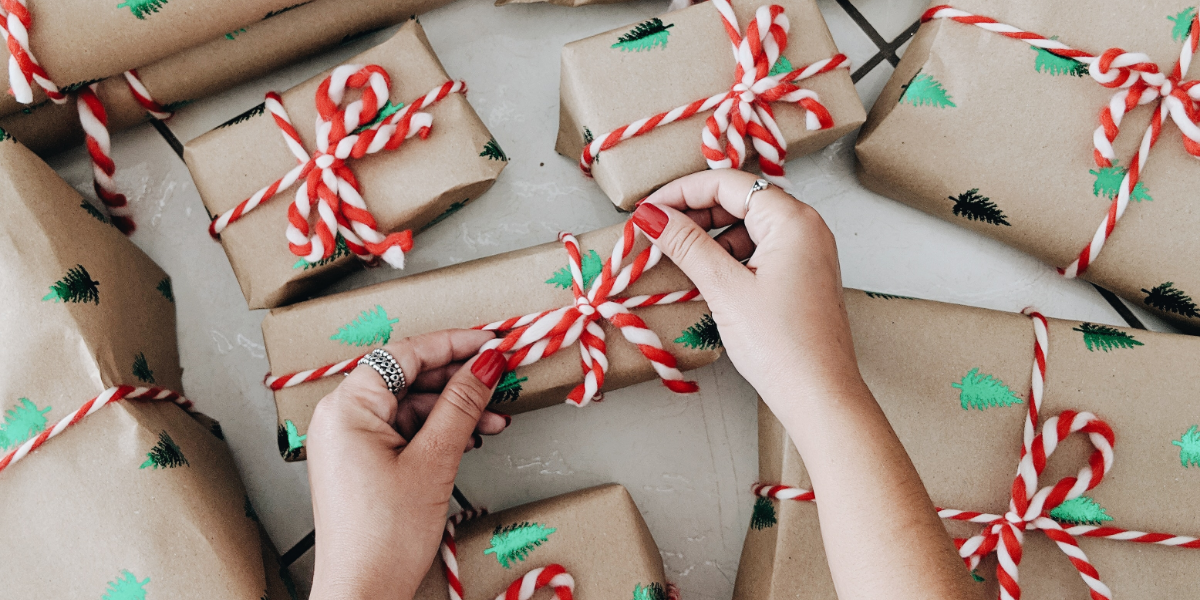 'Tis the season to save: Preparing for holiday shopping
The holiday season is fast approaching, and with it comes the joy of giving and sharing with our loved ones. But the holiday shopping frenzy can also bring stress and strain to our wallets. To help you navigate the holiday shopping season with ease and financial savvy, we've put together a guide to prepare for the most wonderful time of the year!
1. Make a list and check it twice
The first step in preparing for holiday shopping, and the best way to keep your spending in check, is to make a list of everyone you plan to give a gift or card to. Be sure to include family, friends, colleagues and anyone else you want to share the holiday spirit with. Alongside each name, set a spending limit to ensure you stay within your budget.
It may be helpful to put everyone in tiers. For example, to limit spending and decrease stress, perhaps you decide that all neighbors will receive a plate of home-baked goodies or a holiday card instead of racking up a high bill trying to find a personalized item for everyone.
Be sure to track your spending to make sure you're sticking to your list! It's important to include the cost of tax, shipping and DIY materials for each gift, because these extra expenses can add up quick and put you over budget.
2. Save a little, often
To avoid the shock of a hefty holiday shopping bill, it's a great idea to start saving in advance. Set aside money from each paycheck dedicated to your holiday fund. Consider setting up automatic transfers to a separate savings account, making it effortless to build up your holiday budget gradually.
3. Get creative with gifts
Gift-giving doesn't always have to be about spending big bucks. Consider making personalized gifts or shopping secondhand to save money without compromising on thoughtfulness. Handmade crafts, baked goods or repurposed treasures can be just as meaningful as expensive store-bought items.
To find inspiration for thrifty or DIY gifts, try searching sites like Pinterest or Etsy, or read these blogs by Good Housekeeping or The Spruce Crafts.
4. Factor in decorations and celebrations
Don't forget to account for holiday decorations and the cost of celebrations in your holiday budget. Whether it's tinsel and ornaments for your home or hosting a festive gathering, planning for these expenses in advance will prevent any unexpected financial stress.
Budget-friendly decorations:
Use recycled newspapers or magazines as wrapping paper
Try shopping for decorations at your local thrift stores or dollar stores
Use vases and centerpieces you already have and add ornaments or bows to turn them festive
Budget-friendly activities:
Potluck meals
Decorate gingerbread houses with pre-made kits
Watch holiday movies
Volunteer at a local food shelter
Drive around and look at holiday lights
Go out for hot cocoa at your favorite coffee shop
5. Hunt for discounts and free shipping
When you're ready to start shopping, be on the lookout for discounts and free shipping offers. Many retailers offer holiday promotions, so take advantage of these deals to maximize your savings. While Black Friday is often the most popular holiday sale, keep your eyes peeled for other sales and discounts throughout the months of November and December - you'll be surprised at the deals you can find.
Don't be afraid to ask for price-matching if you find a better deal at a different store. Many retailers are willing to match the prices of their competitors, ensuring you get the best deal possible.
Shipping can add up quick if you're an online shopper, so be sure to leave room for this in your holiday budget. If you're an Amazon Prime member, be sure to take advantage of the free shipping. For other stores that offer free shipping, check out this blog from The Krazy Coupon Lady.
6. Early bird catches the savings
Starting your holiday shopping earlier rather than later can save you a lot of stress and money. You'll have more time to look for deals, avoid rush shipping fees, and ensure your gifts arrive on time. Plus, you won't be fighting the crowds in the final hours before the holidays.
Happy holiday shopping!
The most important budgeting step to remember this season is to keep a close eye on your spending. Create a detailed spreadsheet or use budgeting apps to monitor your expenses. Staying within your budget will help you enjoy the holidays without breaking the bank.
Popular News
Featured News
Categories