10 Fun Facts About Credit Unions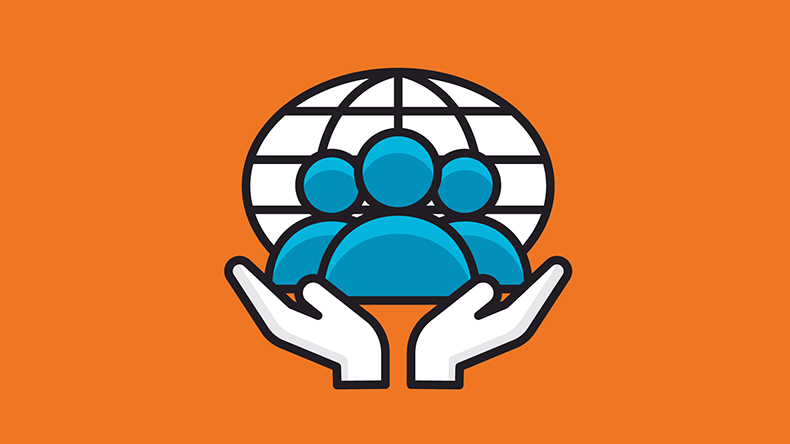 10 Fun Facts About Credit Unions
There are some common misconceptions about credit unions and their accessibility, availability of services, and their ability to compete with large banks.
But with lower loan rates, a large credit union network, and personalized service, credit unions are an excellent tool to help you achieve your financial goals! Here are 10 things you may not have known about credit unions.
1. Many credit unions have decades of history with Members spanning generations
In 1934, President Franklin D. Roosevelt signed the Federal Credit Union Act to promote thriftiness and prevent unusually high interest rates on loans during the Great Depression.
2. Credit unions are federally insured
Most credit unions, like Southland, are federally insured by the National Credit Union Administration (NCUA). The National Credit Union Share Insurance Fund was created by Congress in 1970 to insure Members' deposits in federally-insured credit unions. Administered by the NCUA, the Share Insurance Fund insures individual accounts up to $250,000, and a Member's interest in all joint accounts combined is insured up to $250,000.
3. Credit unions are a part of a shared branch network
As a way to provide nearly as many branch locations as the big banks, credit unions have formed the Credit Union CO-OP Shared Branch network. The Shared Branch network allows Members at one credit union to perform various transactions at another credit union branch. Through the network, participating credit unions can serve Members in diverse geographical locations, even if they've moved or are traveling.
4. Credit union Members have access to nearly 30,000 ATMs
Similar to the shared branch network, as a credit union Member, you have the opportunity to use nearly 30,000 ATMs surcharge free, nation-wide. At Southland, you can locate a surcharge-free ATM nearest to you using our interactive map.
5. Credit unions are not-for-profit
In contrast to big banks whose profits go to their corporate stakeholders, credit unions return their earnings to their Members and communities. At credit unions, the Members are the stakeholders! Credit unions will return their profit to their Members in the form of rate discounts, lower fees and free services.
6. Easily become a Member
Although some people seem to think that credit unions have strict Membership eligibility requirements, there are so many different credit unions in different locations, that it's actually easy to qualify for membership at a credit union! Simply search for options in your area. And, oftentimes you become eligible to join if an immediate family member is a credit union Member.
7. Once a Member, always a Member
Although each credit union has different fields of Membership and eligibility requirements, once you qualify as a Member, you can always be a Member of that credit union -- even if you move to a new area.
8. Credit unions don't pay federal taxes
Since credit unions are not-for-profit, they are exempt from federal taxes. Because of this, they are able to offer better rates on savings accounts, lower interest rates on loans, and little or no fees on accounts. However, credit unions are still required to pay state taxes.
9. Members elect the board of directors
Credit union Members are able to participate in electing a board of directors who are responsible for advising the executive team on the general direction of their credit union. At Southland, The Board of Directors is made up of Member-volunteers who devote their time and talents to serving your credit union without compensation. Our volunteers spend many hours working together to stay involved in legislative, regulatory and industry affairs that may affect your credit union.
10. Credit unions offer a wide variety of services
It's a common myth that credit unions can't offer the level of services that banks do. In fact, credit unions offer a wide variety of financial services. At Southland, we offer checking and savings accounts, rewards-based credit cards, a variety of home, auto, and personal loans, and more!