7 Ways to Simplify Your Finances in 2022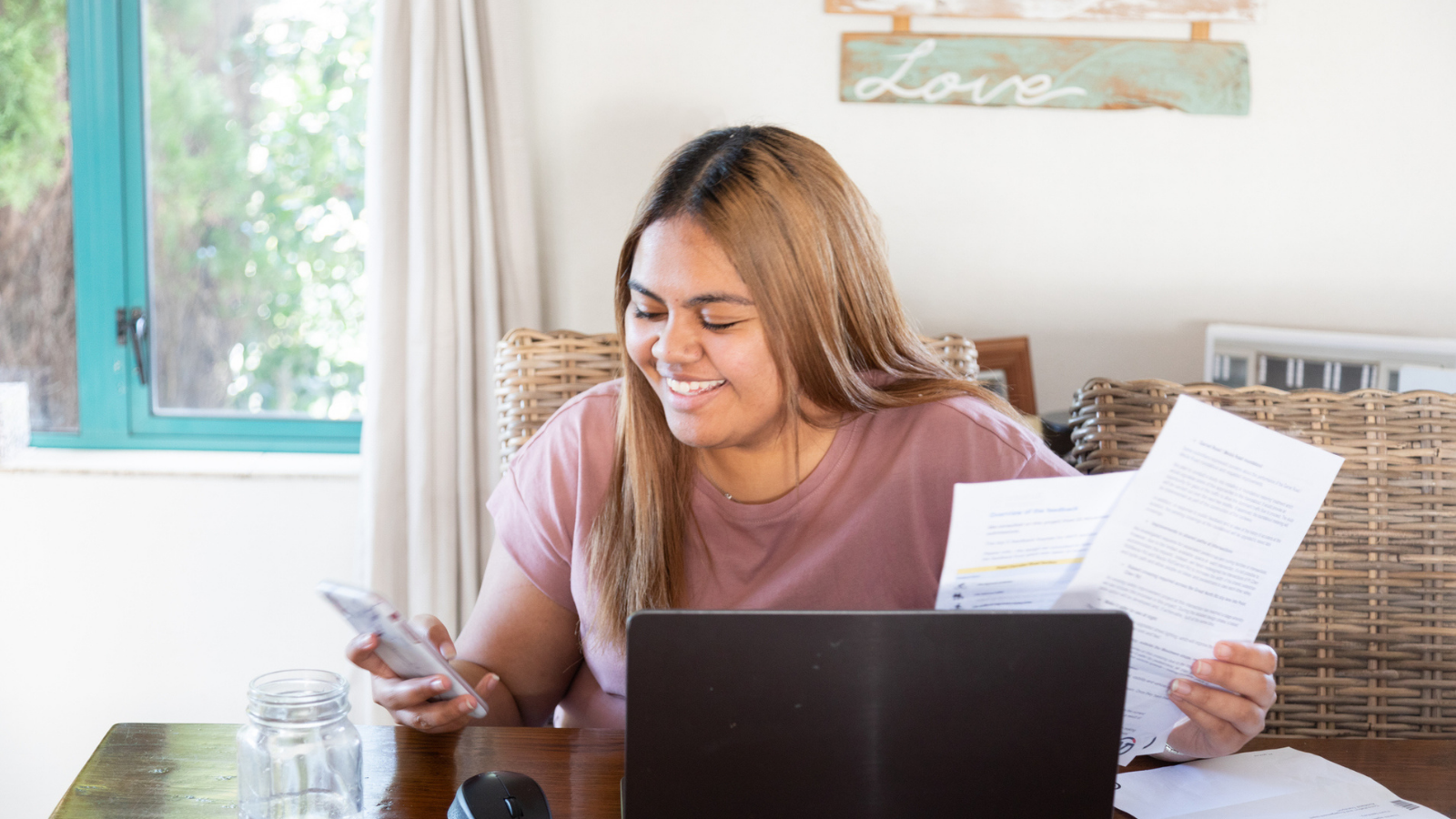 A common New Year's resolution that we frequently hear at Southland Credit Union is the desire to be better with money. We love helping our Members achieve this goal no matter how far off it may seem. One way to accomplish your goals is by streamlining your personal finances, including income and expenses. Small steps can make a big impact on your financial future, and with these seven tips, you'll be organized and ready to put your best foot forward in the new year.
1. Sign up for direct deposit
Pay day! Whether that's something that occurs monthly, weekly or bi-weekly for you, it's a day to look forward to. If you have direct deposit set up, your money is automatically deposited into your checking account. Without direct deposit, you likely have to visit the bank or ATM, or upload your check via mobile deposit each time you get paid. To eliminate these steps, check in with your employer to see if direct deposit is something they offer. From there, they'll most likely ask for your account and routing number, bank and name to set you up. And, depending on when your employer releases your paycheck, signing up for direct deposit with Southland can get you paid two days early! Direct deposit ensures you're receiving your money on time each month and paves the road for success when setting up bill pay, which we'll discuss later.
2. Check on your company's 401(k) plan
You're never too young or old to set up your retirement plan. Check in on your company's 401(k) or retirement offerings to ensure that you're taking advantage of the benefits available to you. For example, some companies match 401(k) contributions up to a certain amount. If that's the case for you, it's a good idea to try to meet the match requirements so that you receive the maximum amount of matching funds. For example, if your company matches up to a 5% contribution, make it your goal to allocate 5% of each paycheck to your 401(k). If a 5% contribution sounds too difficult to achieve at first, try working up to this amount over time to help you sustain the effort in the long term. With 401(k) money automatically deducted from your paycheck, it's one less transfer that you have to make and one more action to establish financial stability for your future.
3. Consider setting up an individual retirement account (IRA)
Another way to set your retirement up for success is by creating an individual retirement account, or IRA. This may be especially helpful if you work for yourself or if you're interested in saving more for your retirement. Some IRA accounts are tax-deferred and some are funded with after-tax dollars. Southland Credit Union offers three different types of IRA accounts to choose from as well as experienced advisors that can help answer any questions on the retirement savings plan that may be right for you. Schedule a free consultation with one of our advisors to discuss your options.
4. Get the most from your checking account
How well do you know your checking account? For instance, some accounts require a minimum monthly deposit or account balance to avoid service fees. Over time these fees add up and if you've noticed them when reviewing your bank statements, chances are there's a better checking account option available for you. Southland's Free Checking Account has no monthly fee, a $0 minimum opening deposit and it comes with one free box of checks! Southland offers four checking account options for you to choose from.
Deciding what you're looking for in a checking account and which requirements you're able to meet can help you decide on the best option and even allow you to consolidate several accounts into one to maximize your money. For example, Southland's Cash Rewards Checking Account pays you up to $175 in cash rewards just for using your debit card and signing up for direct deposit!
5. Consolidate your credit cards
With more retailers offering their own credit cards, it's easier than ever to suddenly find yourself with multiple lines of credit open. In fact, a survey by CreditCards.com finds that nearly 7 out of 10 adults sign up for credit cards on impulse at checkout. If this sounds familiar, don't despair – having multiple credit cards isn't bad, but take time to evaluate your interest rates and balances. If your cards have annual fees and high interest rates, your multiple retail store cards may be costing you. It's good practice to utilize one credit card that has the rewards and benefits that are most valuable to you.
If you've accumulated a balance on multiple cards, consider transferring balances over to a low interest card. Southland offers three Visa credit cards, each with a low rate and additional benefits on our Platinum cards.
6. Set your bills to Autopay
Avoid late fees and get time back in your day by setting your bills to pay automatically. Many checking accounts and organizations, including Southland's Bill Pay, allow you to set recurring payments automatically. For bills like utilities that may vary in price, you can sign up for eBills to receive and pay your bill directly from Digital Banking, either online or in the app. Southland's Bill Pay also allows you to view your history of payments, modify scheduled payments and review bills, making this monthly task streamlined and efficient!
7. Manage Your Debit Cards
Your checking account can never be too secure. One way to better protect your assets and ensure that you aren't overspending is by setting up card authorization alerts. You can set these notifications up in Southland's Digital Banking for all transactions or set notification alerts for specific transaction amounts, like those over $100 or $1,000. You can also choose to block international transactions or transactions based on merchant types. If you've reached your personal spending limit budget for the month or are opting not to use a card, you can easily block your card from use temporarily. These features allow you to control your budget and keep your cards safe.
From saving you time to saving you money, we hope these tips help streamline your finances in the new year ahead! To plan for other financial resolutions, such as buying a house, paying off debt or saving for retirement, watch our free Achieve: Financial Education for adults series. Take a personalized quiz to see which financial videos will be most helpful for you in 2022.
Popular News
Featured News
Categories