Preparing your teen for their first summer job
5 tips for helping your teen succeed this summer
You've been there for their first loose tooth, their first day of kindergarten, and now, it's time for their first real job. Whether they are in the application stage, or already landed the position, here are some tips to ensure your teen is prepared for their first summer job.
Building their resume
Your teen may be completely new to the job-searching process, or perhaps a little bit rusty since the last time they applied to a job. Either way, they probably don't have much experience on their resume. It can be discouraging to see a job description requiring experience when they have none—after all, how does one get experience with no experience if everything requires experience?! Luckily, there are ways around this.
First off, they should expand beyond their job history. Focus on any related coursework, scholastic awards or achievements, extracurricular activities and volunteer work they are involved in. Have them tailor their resume to fit their own experiences as well as the requirements of the position for which they are applying. For example, if they are applying to work as a camp counselor, have them include any experience they have from babysitting or working with children. Remember too, that part of the reason they may be considered an asset to a company is their flexibility. A company may want to hire someone to work a combination of weekdays, weekends and nights, so emphasizing an open schedule during the summer months could be a huge selling point.
Prepare work clothes well in advance
It's said that first impressions are made within the first seven seconds of meeting! Having appropriate work attire prepared well in advance ensures your teen is dressed the part for both the interview and their first day. If they are working in an office environment, be sure they know the company's dress code policy. While many employers are moving towards a more casual or "business casual" approach, some still expect their employees to adhere to traditional business attire. If they can't find the clothing they want at local stores and decide to shop online, make sure they allow enough time for shipping and returns. In short, the sooner they prepare their wardrobe, the better!
Consider their transportation
If they drive themselves, it's important to make sure they budget both time and money for gas. A great way to eliminate the worry of rushing to fill up before work, or worse, running out of gas on the road, is to always maintain a half-full tank. This simple practice can be a valuable lesson on procrastination and discipline. Will you be driving them? If yes, be sure that the hours of their job don't interfere with your own. If they plan on using the bus or a rideshare service, ensuring enough time and money are allocated for transportation will be imperative to their success at work.
How will they be paid?
Is this the first time they will receive a paycheck? If they don't have a checking account already, now is the time to start talking to them about setting it up. Remember that some employers require direct deposit, so it's imperative that an account is opened before their first day of work.
Southland offers a Teen Checking account, designed to help teens responsibly manage their own money with parental guidance. Opening a Teen Checking account allows your teen to feel confident in their financial independence, while providing parents with the peace of mind of having joint access to their account. Teen Checking accounts convert to Free Checking accounts at age 20. Helping them establish and maintain their checking account is easy with Digital Banking on Southland's website and the Southland mobile app. Be sure to also check out the learning resources on healthy saving habits, responsible expense tracking and more on Southland's website.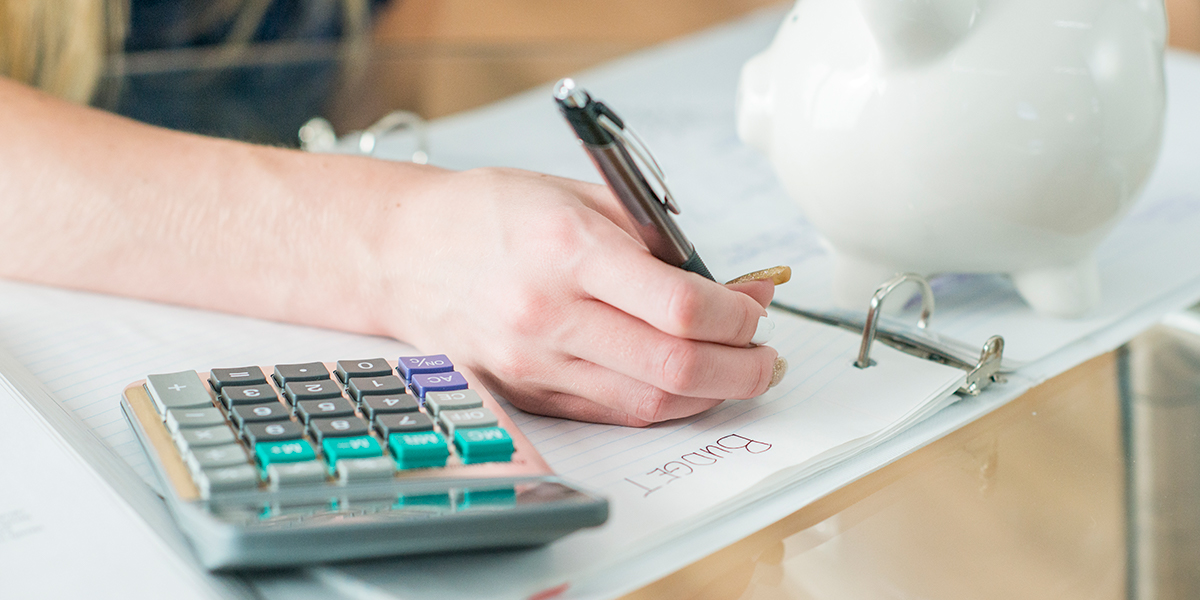 How will they save and budget?
Their first paycheck will be an exciting moment for them, as it should be! However, they should understand that some of that income needs to be saved. A great way to better understand how to allocate money effectively is to create a list of their wants versus their needs. While parents generally pay for necessities, having them write down their budget for spending and saving creates a visual representation of where their hard-earned money will go. Explaining that a portion of their check will automatically go to the government may be something you need to elaborate on as well.
The 50/30/20 rule is one great method for easily calculating an ideal monthly budget. Financial literacy is unfortunately rarely taught in schools, so having a conversation with your teen about how to realistically review their finances and responsibly plan for the future is one of the most important ways to prepare them for financial success in adulthood.
A summer job has the potential to provide your teen with more than just a paycheck. It comes with the opportunity to learn some of life's most valuable lessons. Teaching age-appropriate financial and professional skills can prepare your teen for lifelong success; and remember, just a little guidance and support from parents goes a very long way!